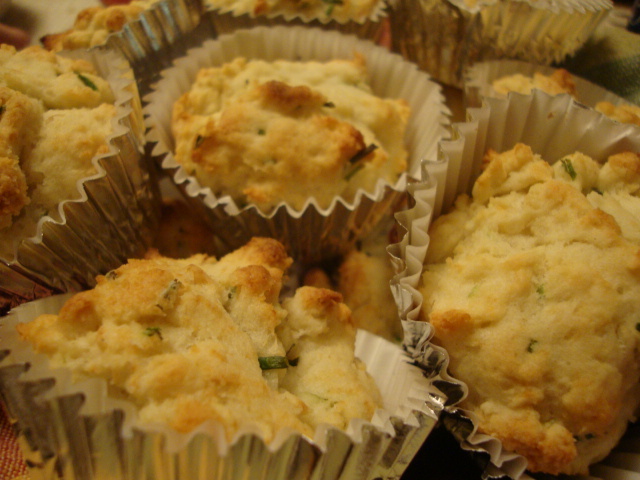 Hmmm..these dinner muffins from 1000 Vegan Recipes cookbook, are so good! They definitely taste best warm with some Earth Balance margarine on them. Easy to prepare, they make the perfect accompaniment to any meal.
INGREDIENTS:
1-3/4 C all-purpose flour
2 tsp baking powder
1/2 tsp salt
1 C leftover mashed potatoes (If you don't have mashed potatoes on hand, cook a couple in the microwave and when they cool down, cut in half and scoop out of the skins into a bowl. Mash with soy milk and olive oil or margarine).
1/2 C soy milk
1/4 C canola or grapeseed oil (I just used olive oil)
2 Tbs plus 1 tsp minced fresh chives
DIRECTIONS:
Preheat oven to 400. Lightly oil a 12-cup muffin tin or line with paper liners
In a large bowl, combine flour, baking powder, and salt. In a separate large bowl, combine the mashed potatoes, soy milk, oil and chives, stirring until blended. Pour the wet ingredients into the dry ingredients and mix until just moistened. (It resembled mashed potatoes, actually).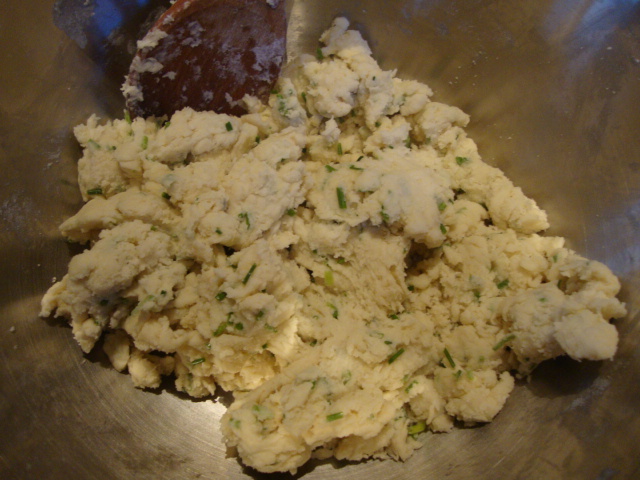 Spoon batter into muffin cups. Bake for 22-25 mins until golden brown. Serve warm.
Recipe source: 1000 Vegan Recipes