Vegan MoFo, Day 30!!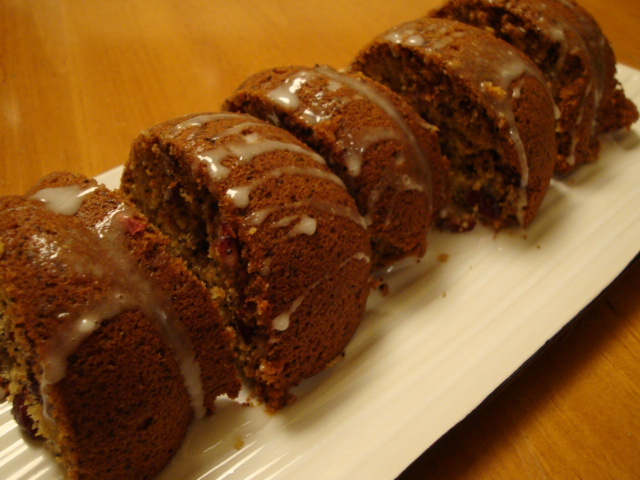 Well, it's the final day of Vegan MoFo! I can't believe I blogged everyday this month except for one stinkin' day! Oh well—it was definitely a fun challenge, but I'm a little relieved at the same time.
This cakey bread is not overly sweet since I just used agave as a sweetener, so icing it will definitely give it more of a sweet punch. You can also make this in a 9×5 loaf pan, or two smaller loaf pans, making it more of a bread than a cake. I like having options. 🙂
INGREDIENTS:
1/2 C almond milk
1/3 C poppy seeds
3/4 C agave nectar
3/4 C Earth Balance, softened
3 tsp Ener-G Egg Replacer + 4 Tbs water
2 Tbs lemon juice
1-1/2 C flour
1/2 C whole wheat flour
1-1/2 tsp baking powder
1-1/2 tsp baking soda
1/2 tsp salt
1 C dried cranberries
Icing:
About a cup of Confectioners' sugar
2-3 tsp lemon juice
DIRECTIONS:
Preheat oven to 325. Grease a bundt pan. Whisk together egg replacer powder and water; set aside. In a small saucepan, heat the milk. Once it begins to boil, remove from heat and stir in the poppy seeds; set side. In a large bowl, cream together butter and honey until smooth, then add egg replacer. In a small bowl, combine flours, baking powder, baking soda, and salt. Take half of the flour mixture and add it to the butter mixture and combine well. Add milk mixture, then the rest of dry ingredients. Stir in the cranberries. Pour into the prepared pan and bake for 30 minutes.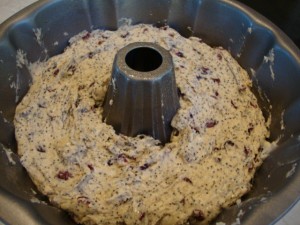 Turn oven down to 300 and bake another 7-8 minutes, or until it is golden brown.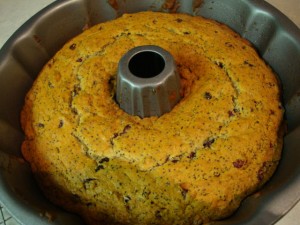 Let it cool slightly on a rack, then transfer to a large plate.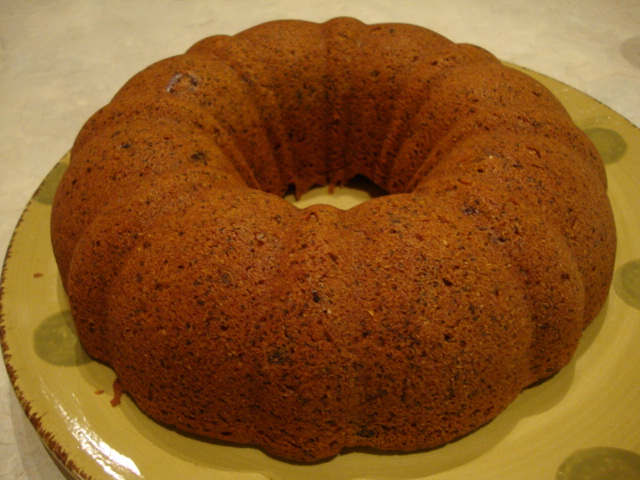 To make the icing, combine sugar and lemon juice, add more of either ingredient to reach desired consistency. Once bread is cool, or just slightly warm, drizzle with icing. Enjoy!
Recipe: Adapted from Beyond the Moon Cookbook