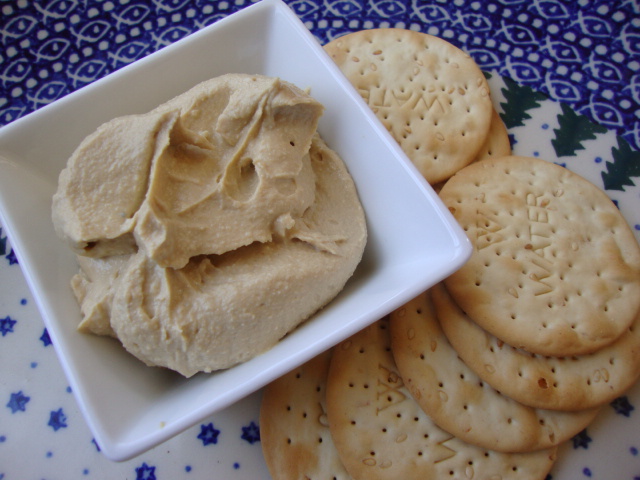 I love experimenting with making vegan cheeses and spreads and this one is so easy and delicious. It's ideal as a sandwich or wrap condiment, or a dip for crackers and veggies (particularly, veggie crackers)! I also think it'd be great on a toasted bagel, English muffin, or toast.
INGREDIENTS:
14-oz tofu, drained, pressed, and cubed
2/3 C nutritional yeast flakes
3 Tbs yellow or red miso (I used yellow)
3 Tbs tahini
1 Tbs lemon juice
2 tsp Worcestershire sauce
1/4 C port wine
Salt, to taste
DIRECTIONS:
Add everything into the food processor and blend until smooth and creamy. Store in an airtight container in the refrigerator. Makes about 2-1/2 cups. Enjoy!