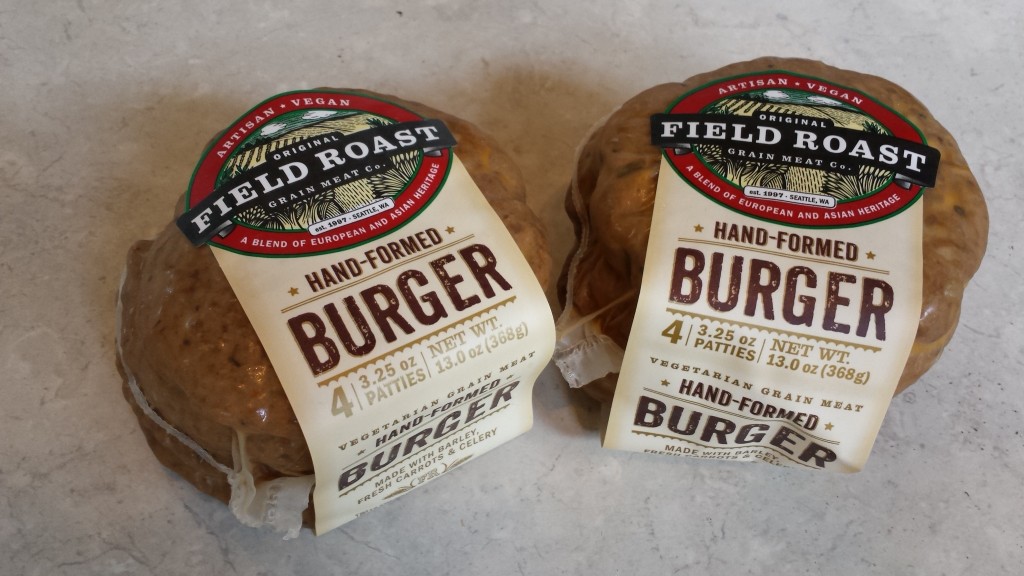 I was thrilled to have the opportunity to try out these Hand-Formed Burgers from Field Roast. Each package comes with 4 hand-formed burgers all ready for the grill (or in my case, grill pan).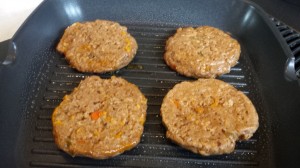 To start, here's what's in 'em.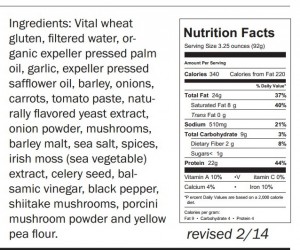 One of the reasons I really enjoy Field Roast products (besides the absence of strange, unpronounceable ingredients) is that they don't taste like real meat. That's right. Sometimes, when meatless products taste too similar to the real deal, it grosses me out. But with Field Roast, even though the texture is very, very similar, the taste is all its own. With lots of vegetables, fruits and seasonings, Field Roast products taste fresh and flavorful. (Even our meat-eating friends and family have enjoyed Field Roast). These burgers are really no exception. We don't use the grill that often (so I'm sure there's a wasps' nest inside of it by now), so I opted to use my trusty grill pan. I lightly sprayed the surface with cooking spray and over medium heat, I sauteed the burgers, about 3-4 minutes per side.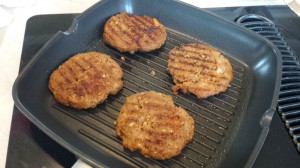 We didn't get too fancy with all the toppings, as I didn't want to mask up the flavor of the Field Roast, especially since this was the first time I was trying them. I went with the traditional lettuce, tomato, mayo and ketchup.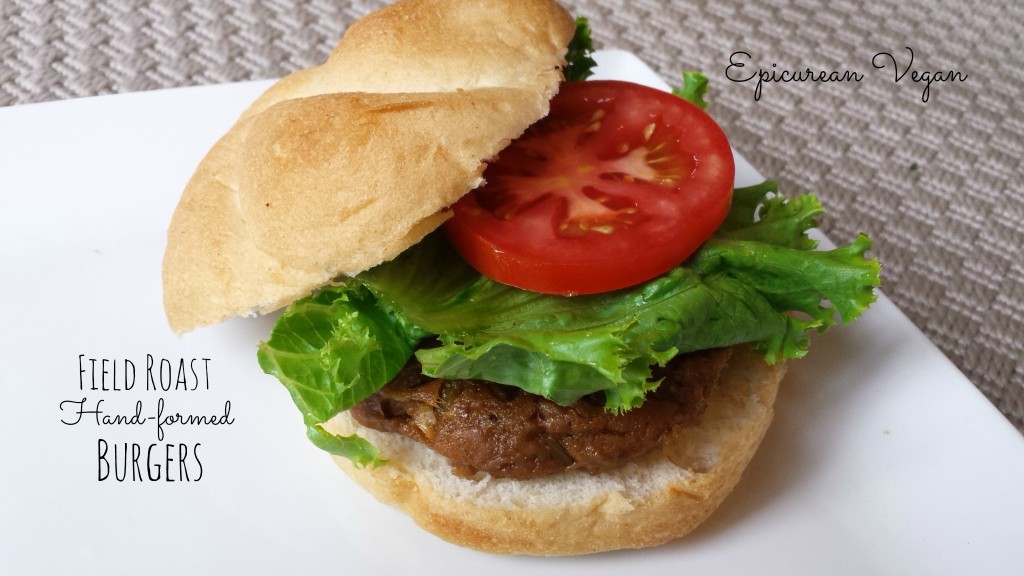 SO DELICIOUS! The three of us loved these burgers and would certainly buy these (although the fat content is a lot higher than I'd like). They stay moist, not dried out like a typical "veggie burger." And of course, the flavor is outstanding; just the right amount of seasonings. These burgers can also be crumbled up and used as a ground "beef." I have another package left and I'm torn over what to do: we have a neighborhood BBQ on Tuesday, so do I save the other package for that, or crumble them up for a new recipe?! Oh, the dilemma! You'll probably find out soon. Since we had gone all traditional with these burgers, I couldn't resist making some oven-baked fries to go with them . . .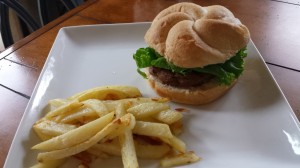 The Husband's neatly sliced burger . . .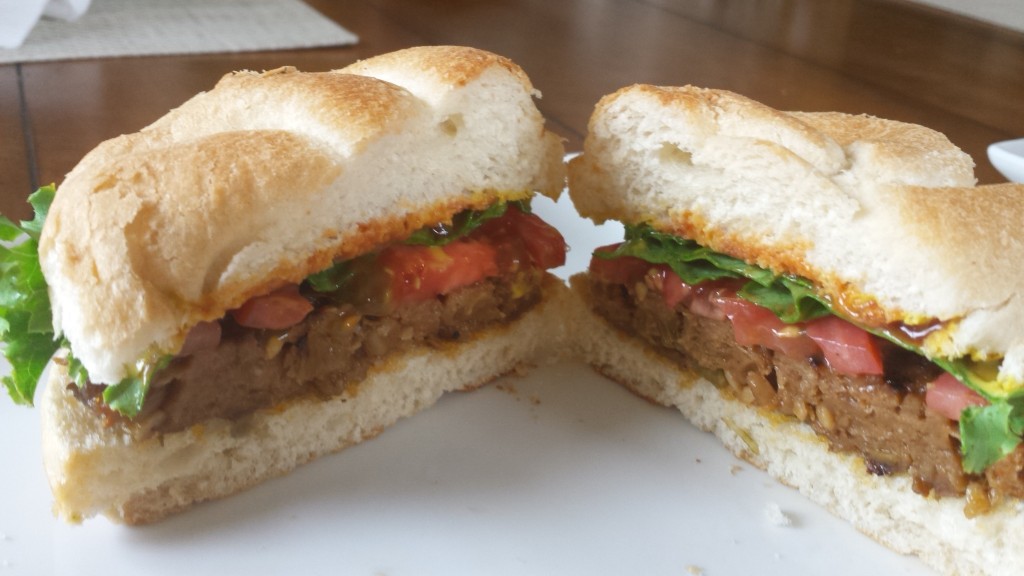 I just went for it . . .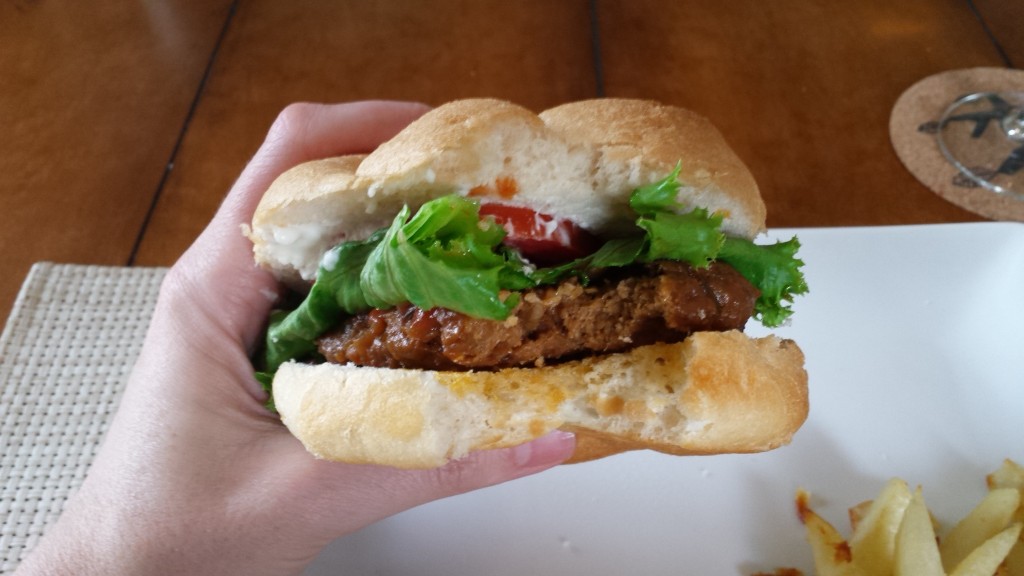 Overall, another excellent product from Field Roast that makes my vegan life even easier (and tastier). Thanks, Field Roast!