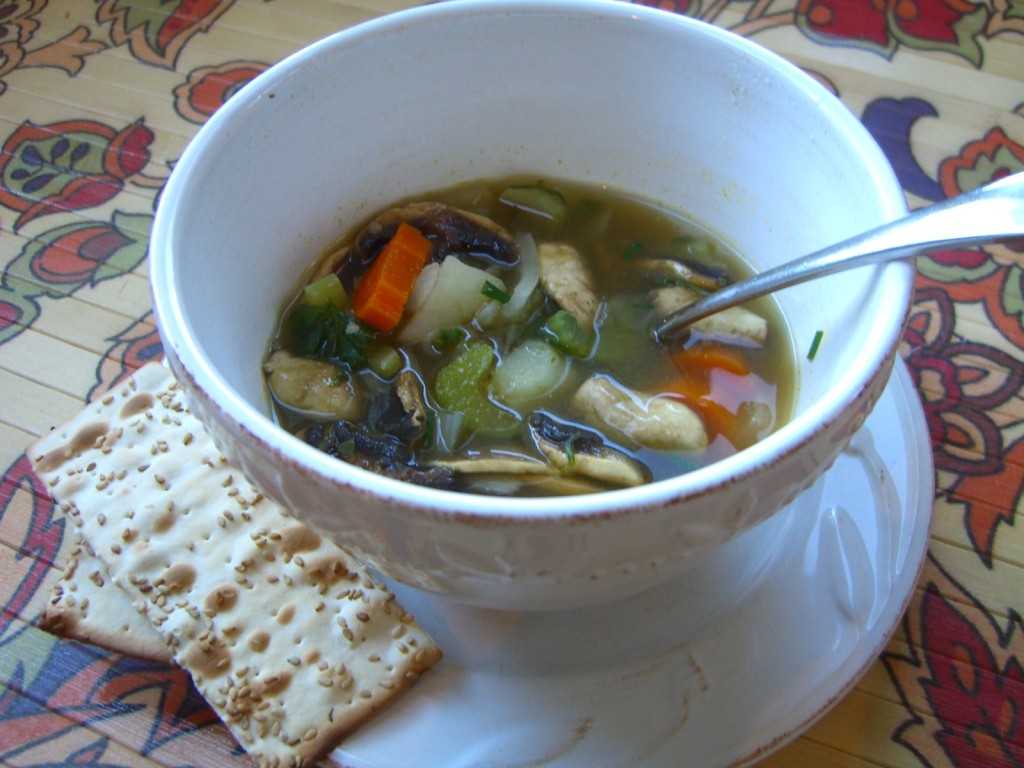 I have been craving soup for two days now and since I'm not big on the canned variety, I finally made my own fresh batch. It was exactly what I've been needing. This has got me all geared up for fall soup season!
INGREDIENTS:
8 C vegetable broth (you can substitute up to 3 cups with water if you wish)
3 organic potatoes, peeled and diced
1 large carrot, peeled and sliced thin
3 celery stalks, sliced thin
1 small onion, diced
6 mushrooms, sliced thin
1/2 C white wine
1/3 C fresh parsley, chopped
2 Tbs fresh chives, chopped
1-1/2 Tbs fresh oregano, chopped
1 tsp dried tarragon
1 Tbs dried minced onion
1 Tbs garlic powder
Salt and pepper, to taste
DIRECTIONS:
In a large soup pot, bring the broth to a boil. Add the potatoes, carrots, onion and celery. Cook for about 20-25 minutes, or until the potatoes, carrots, and celery soften. Add the mushrooms, fresh herbs, tarragon, garlic powder, salt, pepper, and wine; cook another 5-8 minutes. Voila! You're done and ready to enjoy!