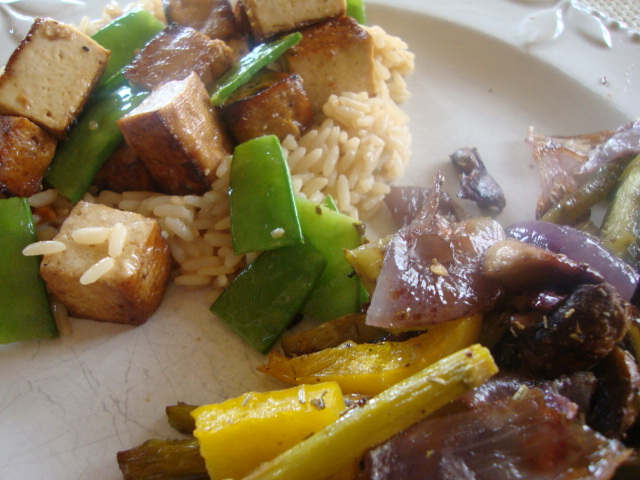 This was one of those "clean-out-the-fridge" meals that despite the different flavors, meshed extremely well together. I had an abundance of fresh vegetables in the crisper (I swear they multiplied in there) and some baked tofu. Add some pilaf and there you go–an easy, satisfying and healthy meal.
INGREDIENTS:
Any veggies you want. I cut up (thickly): asparagus, red onion, green and yellow bell peppers, and mushrooms. If using potatoes, I recommend cooking them a bit first since they take longer to cook. Other ideas: zucchini, yellow squash, carrots, sweet potatoes, or brussel sprouts. I coated them with some olive oil, salt, pepper, dried thyme and dried rosemary.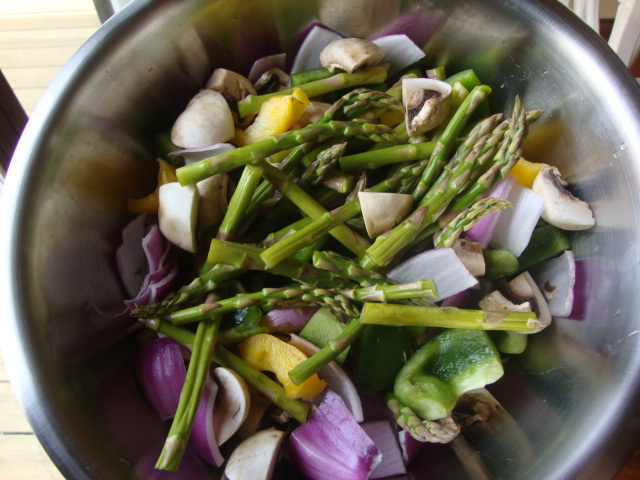 2 pkgs Westsoy Baked Tofu, Italian Garlic & Herb flavor
1 C snow peas, cut into 1″ pieces
Near East brand Sesame-Ginger Pilaf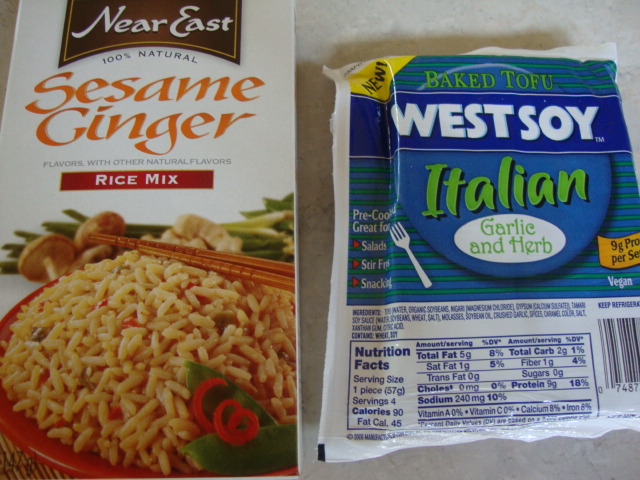 DIRECTIONS:
Preheat oven to 400. Line a large baking sheet with foil and placed prepared vegetables on the pan and bake for about 20-25 mins. Potatoes can take about 40-45 mins. The rice took about 20 mins and in the meantime, I diced up the tofu and added it to a large skillet over medium heat and a tiny bit of olive oil. After a couple of minutes, I added the snow peas. Saute until tofu is golden brown. Enjoy!