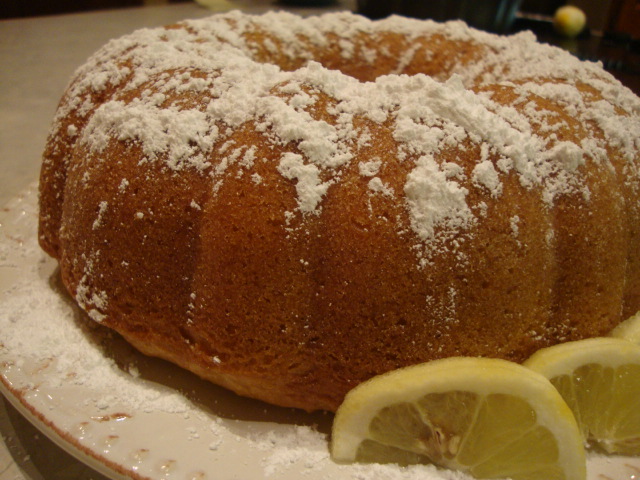 This cake from Veganomicon, is incredibly easy to make, but most importantly, it's moist and delicious! It's a great dessert to throw together when you don't have a lot of time on your hands, but need a dessert quick.
INGREDIENTS:
1-1/2 C granulated sugar (I reduced it to 1 cup)
2/3 C canola oil
1 (14-oz) can coconut milk
1/4 C soy milk (I typically use almond milk)
1/4 C lemon juice
3 Tbs lemon zest
2 tsp vanilla extract
3 C flour
2 tsp baking powder
1 tsp baking soda
1 tsp salt
1-1/2 C shredded unsweetened coconut
A few tablespoons confectioners' sugar
DIRECTIONS:
Preheat oven to 350. Lightly grease an 8 or 10″ Bundt pan. (A 10″ pan works best. Some readers have noted that the cake overflows in an 8″ pan.) In a large mixing bowl, combine the granulated sugar, oil, coconut milk, soy milk, lemon juice, lemon zest, and vanilla. Stir to combine. Sift the flour, baking powder, baking soda, and salt into the wet ingredients in batches, mixing well after each addition. Stir to combine, then stir in the coconut. Pour batter into the Bundt pan, Bake 1 hour or until a knife inserted  through the cake comes out clean.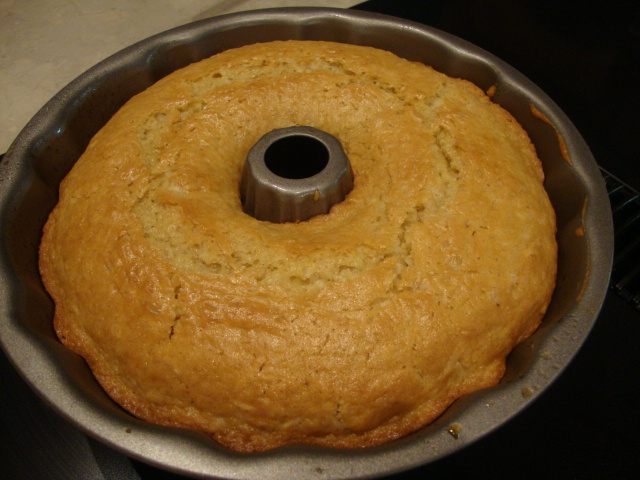 Remove from the oven and let cool for about 10 minutes, then place a cutting board over the cake pan, gently flip over and release the cake from the pan. Let cool completely. Once cooled, sift a sprinkling of the confectioners' sugar over the tip. Slice, serve and enjoy!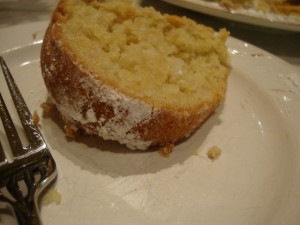 Recipe source: Veganomicon