Vegan MoFo, Day 17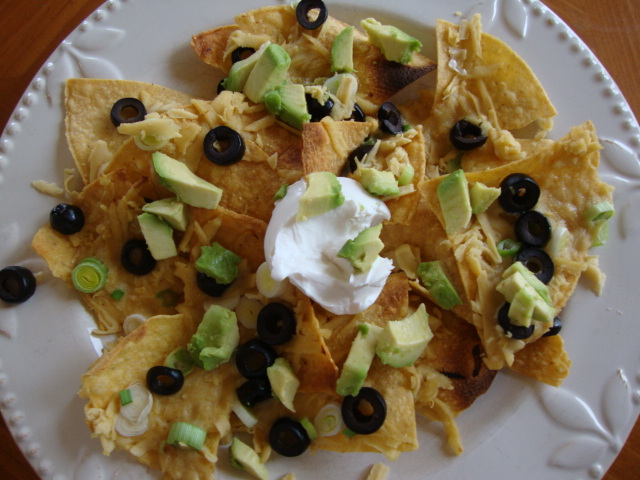 The Sixth Grader loves nachos and loves cashew cheese, so this is an ideal after-school snack for him. I still had some cashew cheese in the freezer,  so I left it in the zip lock and placed it in some warm water for about 10 minutes. It's best if it's still a little frozen for grating it. I recommend using the microwave—at first I used the oven on a low broiler, but the chips were browning before the cheese was melting.  Other ingredients to try: tomatoes, salsa, or refries.
INGREDIENTS:
Tortilla chips
Hard cashew cheese, shredded
Green onion, sliced
Black olives, sliced
Avocado, diced
Tofutti sour cream
DIRECTIONS:
I like to have a layer of chips, some cheese, then another layer of chips and the rest of the cheese. Sprinkle on the green onions and olives. Zap in the microwave for about a minute, then add the avocados and a dollop of sour cream. Enjoy!