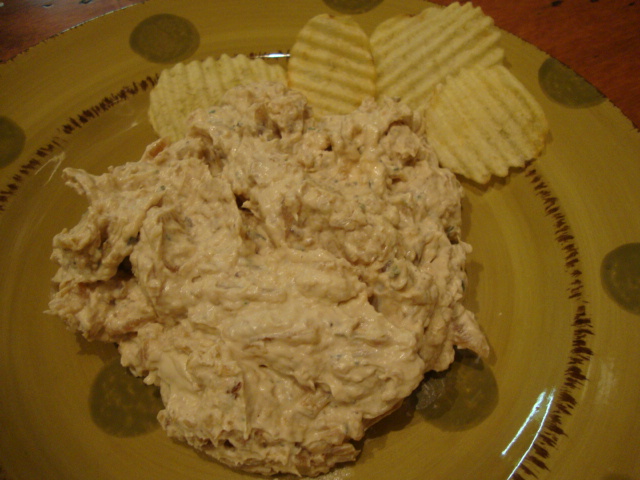 Love onions? You'll love this dip. Caramelizing the onions brings out a rich sweetness in them and are ideal for a dip—served hot or cold. Serve with potato chips, veggies or crackers.
INGREDIENTS:
2 lbs yellow onions (about 3 large onions) sliced thin
Salt and pepper, to taste
1 tsp sugar
3 Tbs Earth Balance
1 Tbs olive oil
6 cloves garlic, minced
8-oz Tofutti cream cheese
1/2 C Vegenaise
3/4 C Tofutti sour cream
1/8 tsp nutmeg
1 tsp Worcestershire sauce
2 Tbs fresh thyme, chopped
DIRECTIONS:
Over medium heat, melt the Earth Balance in a large skillet. Add the onions and sprinkle with salt and pepper.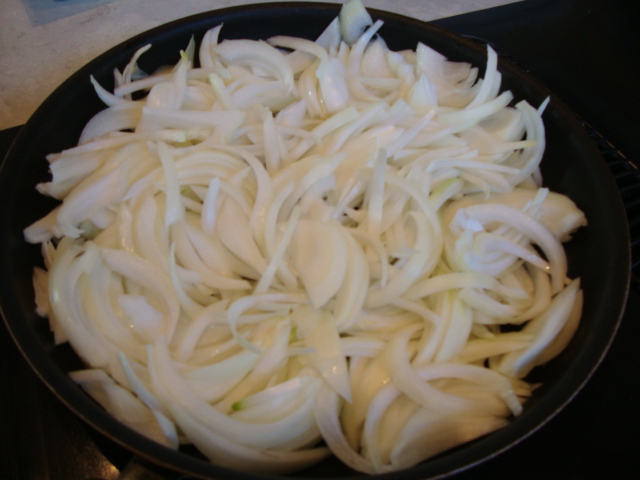 Cover and cook for about 12 minutes, then stir in the sugar and increase the heat. Cover and continue to cook another 20 minutes, or until the onions are browned and caramel-y.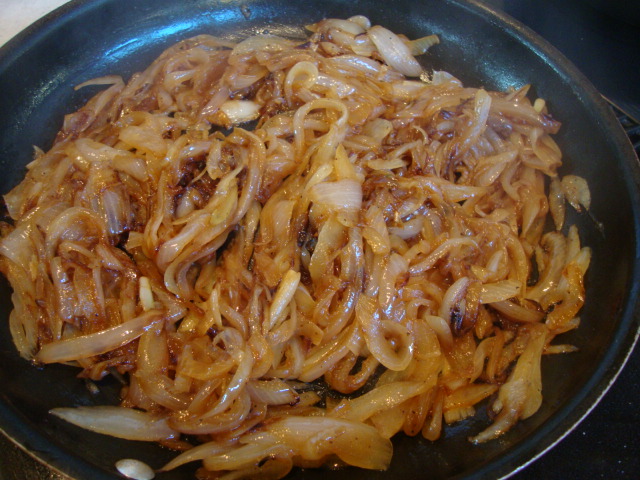 Remove from heat and let cool. Transfer the onions to a large cutting board and chop them up. You can also use a food processor.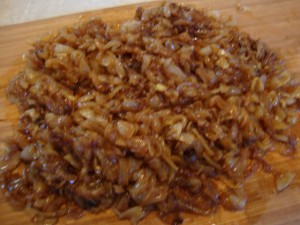 In a small saute pan, heat the oil and garlic until the garlic begins to brown, then remove from the heat. In a large bowl, combine the cream cheese, Vegenaise, sour cream, nutmeg, garlic, and Worcestershire sauce. Stir in the onions and thyme. Puree half of the dip, then stir back  into the other half.
Cover and chill or put transfer to a baking dish and warm. Enjoy!