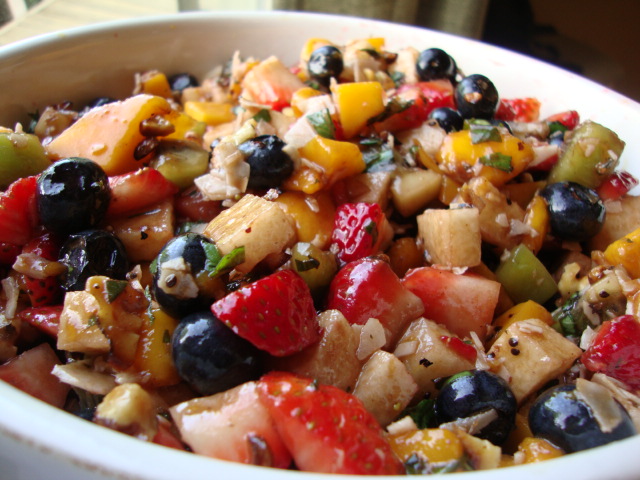 I usually don't get excited over fruit salads, but this one has some of my favorite fruits and tossed with a tangy dressing that says anything but boring!
INGREDIENTS:
Dressing:
1/8 C lemon juice
1/8 C espresso-flavored balsamic vinegar
1/8 C sunflower oil
A few dashes of nutmeg
3 Tbs fresh basil, chopped
3 Tbs fresh mint, chopped
The rest:
2 C jicama, bite-sized cubed
16-oz container of strawberries, diced
1-1/2 C blueberries
4 kiwis, peeled and diced
2 mangoes, peeled and diced
1 C walnuts, chopped and toasted
1 C coconut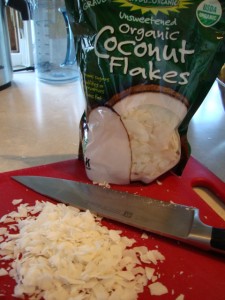 DIRECTIONS:
Combine the dressing ingredients and set aside. In a large bowl, combine the fruit. Pour the dressing over the fruit and stir well to combine. Stir in the coconut and walnuts. It's that easy! Enjoy!