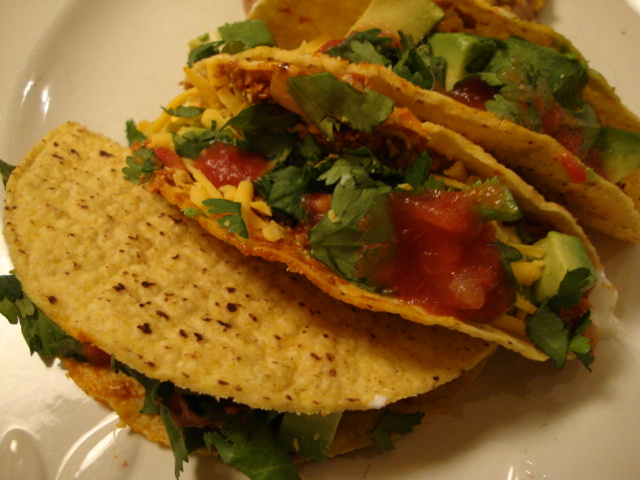 Soyrizo is such a perfect alternative to meat and these tacos are so satisfying and delicious. Combined with fresh ingredients, vegans and non vegans alike will love them!
INGREDIENTS:
1 Tbs olive oil
8 oz vegan chorizo or taco crumbles (found in the tempe and tofu section)
4-6 corn shells (or soft, if you prefer)
1/2 C diced onion
1/2 C chopped tomatoes
1 C tofu sour cream (Tofutti brand)
2/3 C shredded vegan cheese
Prepared salsa
I added diced avocado and chopped fresh cilantro
DIRECTIONS:
Heat the olive oil in a skillet over med-high heat (I added the onions at this time and cooked until softened). Add the chorizo or taco crumbles and cook, stirring until heated through, 3-4 mins.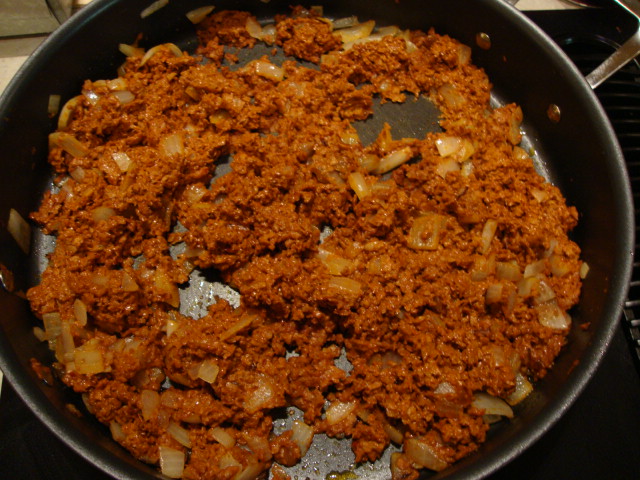 Arrange onions (if you want more), lettuce, tomatoes, salsa, sour cream, cheese, avocado, salsa and cilantro in bowls. Assemble as you want! Enjoy!