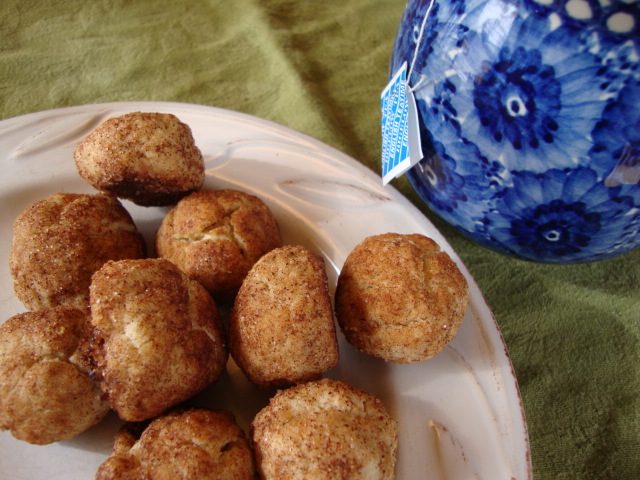 These cookies are not flat and crispy like your typical snickerdoodle, but more like scrumptious little bites–definitely something I love! These were a cinch to make and the aroma of these baking was divine!
INGREDIENTS:
1-2/3 C all purpose flour
1/2 tsp nutmeg
3/4 tsp baking powder
1/2 tsp salt
1/2 C butter, at room temp (I used Earth Balance sticks)
1/3 C plus 2 Tbs sugar
Ener-G egg replacer for 1 egg
1 tsp vanilla
1 Tbs cinnamon
Baking sheet lined with parchment, waxed paper or greased (waxed paper worked lovely)
DIRECTIONS:
Preheat over to 350. Combine flour, nutmeg, baking powder and salt and set aside. In a large bowl, cream the butter with 1/3 of the sugar until light in texture and pale in color, then beat in egg and vanilla.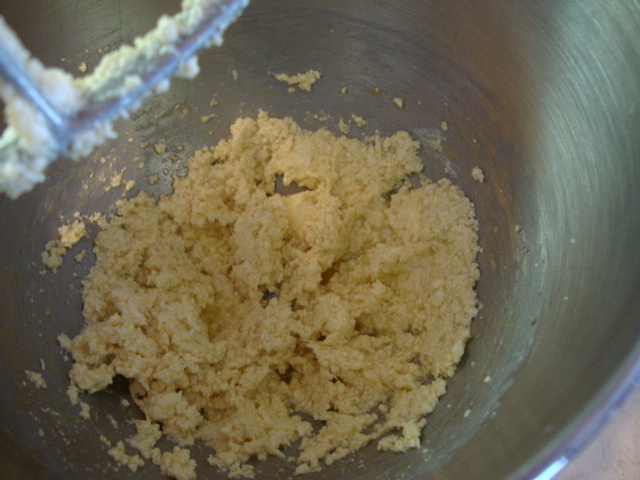 Stir in the dry ingredients until blended smooth.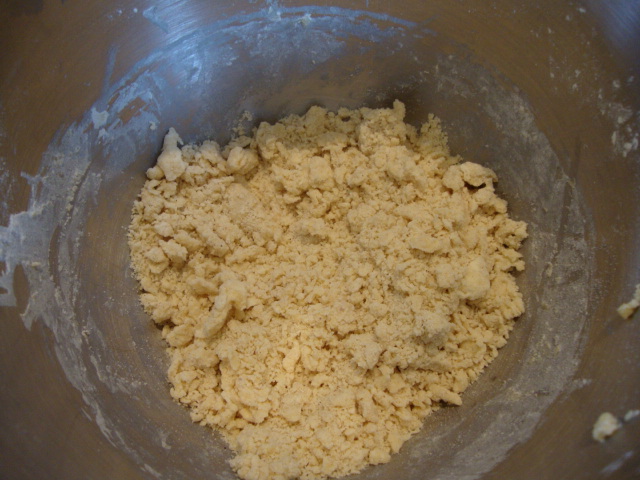 (Well, I couldn't get mine smooth, and I was a bit worried, but it worked out just great…)
Spoon out rest of sugar and the cinnamon onto a plate and combine. Then, with your fingers, squeeze out pieces of dough and roll between the palms of your hands into walnut-sized balls. (Shaping with my fingers worked best–didn't crack). Roll each ball in the sugar mixture and arranged on prepared baking sheet.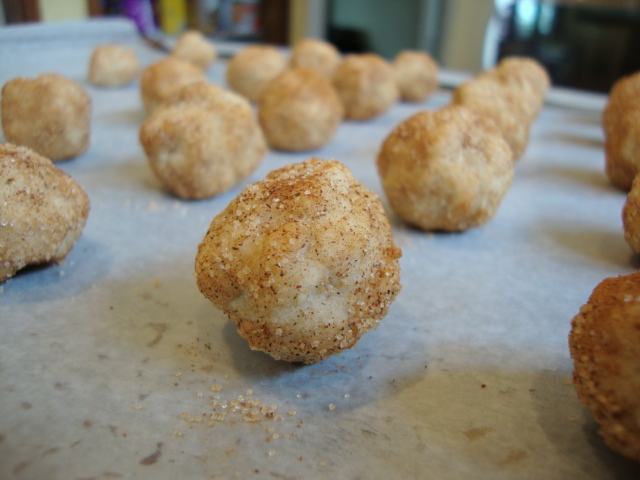 Bake for 15 mins (13 1/2 mins was perfect for mine), by which time they will begin to brown. Transfer to a wire rack to cool. Makes 32-34. Enjoy!
For a variation, replace 2 Tbs of the flour with cocoa to make chocodoodles. I haven't tried this, but next time I certainly will!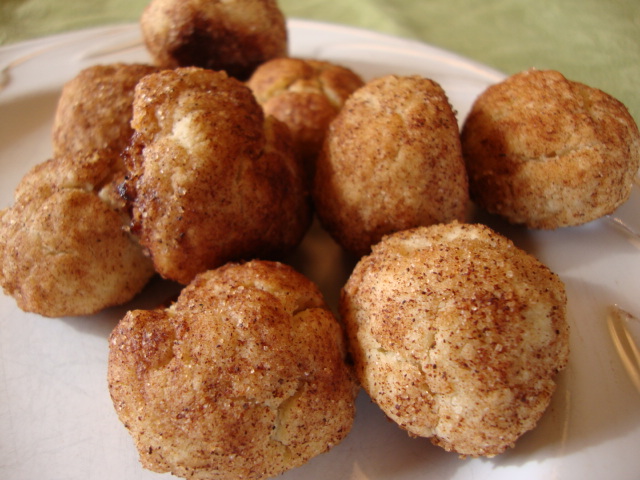 Recipe source: Nigella Lawson