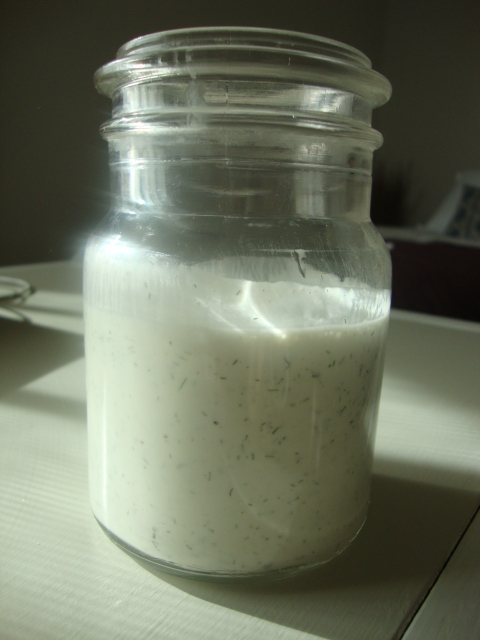 This is a great version of dairy-free ranch dressing. It's perfect for salads, but if  you want it thicker, such as for a dip, I would add about 1/4 – 1/2 C of Tofutti sour cream and use less soy milk.
INGREDIENTS:
1 C Veganaise
1 1/2 tsp lemon juice
6-8 Tbs almond milk
1/2 tsp dried chives
1/2 tsp dried parsley
1/2 tsp dried dill weed
1/4 tsp garlic powder
1/4 tsp onion powder
1/8 tsp salt
1/8 tsp black pepper
DIRECTIONS:
Whisk all ingredients together in a bowl. Transfer to a pourable jar and keep refrigerated up to 4-5 days. Enjoy!