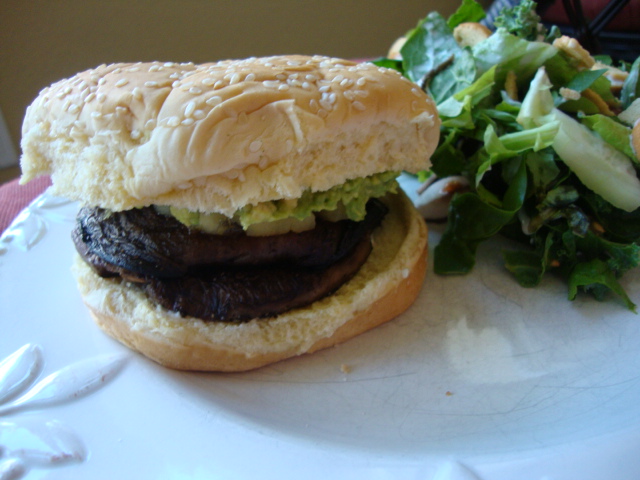 This is my kind of burger! They took no time at all to prepare—you can saute or grill the portobellos and use your favorite toppings. I went with Hawaiian-style.
INGREDIENTS:
4 portobello mushrooms, cleaned and patted dry
1 avocado, smashed
4 Tbs Tofutti cream cheese
4 pineapple rings
4 burger buns
Olive oil
Salt and pepper, to taste
DIRECTIONS:
Coat portobellos with oil and salt and pepper. Saute in olive oil for 5-7 minutes on each side over medium heat.
Spread 1 tablespoon of cream cheese on one bun and about a 1 tablespoon of avocado on the other. Top bottom bun with a portobello and then a pineapple ring. It's that easy! Enjoy!