I had the opportunity to review The 22-Day Revolution by Marco Borges, which boasts: "The plant-based program that will transform your body, reset your habits, and change your life." The book focuses on the human health benefits of a plant-based diet, emphasizing that you could lose up to 22 pounds in 22 days. Borges is an exercise physiologist, plant-based-living advocate, and lifestyle coach. You may have heard about Beyonce going vegan, which she attributes to Borges. The two then teamed up to launch 22-Days Nutrition, an all-vegan food delivery service. In the forward, Beyonce endorses the program saying, "The truth is, if a Houston-born foodie like me can do it, you can too—you just need to try it for 22 days."
Dr. Dean Ornish wrote the introduction and not only focuses on the health benefits of a vegan diet, but also touches on the environmental impacts of a meat-eating lifestyle.
This is a detailed, step-by-step guide to transforming your body and mind by embracing a plant-based diet. Borges offers strategies and tips on how to stay motivated and successful with what can be a difficult change for lifelong meat-eaters. Borges explains how and why a plant-based regime is better for your body and provides facts, figures, and health studies throughout.
Borges makes it easy by giving readers extensive information on nutrition, by explaining the ins and outs of carbs, proteins, calcium, and other nutrients. He spells it out clearly, which I feel is very important for those new to plant-based eating. Chapter 7 focuses on creating a kitchen pantry that's free from processed food, and chapter 8 dives into actual shopping lists. There are also over 65 recipes that actually look pretty darn good. Normally, I include a recipe review with my cookbook reviews, but I've been swamped. However, I will be testing out the Raw Walnut Tacos on page 111. (I'll post a review.) The center of the book is filled with color pictures of 28 different dishes from the book. Other dishes include: Vegetable Curry; Ceviche; Jicama and Avocado Salad; Chia Pudding; and even Mini Chocolate Chip Muffins.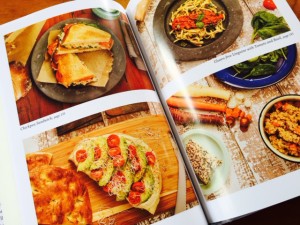 Emphasizing that diet alone isn't enough, Borges dedicates a chapter to fitness and includes an exercise routine complete with stick-figure explanations. Borges then offers ways to continue on the plant-based path after the 22 days.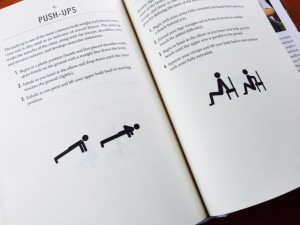 Some vegans will scoff at this book because it focuses on the human health benefits of a plant-based diet and not the ethical reasons (the environment and the animals), but it's aimed at those who want to improve their health; to get off medication and to lose weight. I think that's just as an important reason to go vegan as the others. When I first began my vegan journey, I was focused on my health, but within the first couple of months, I had learned about the other implications of consuming (and wearing) animal products. It was an evolution, and frankly, the reason I stay vegan, is for the animals and for the environment.
Regardless of why you become vegan, once you make this change, it's inevitable that you will be faced with all the other reasons—and those reasons will help you stay vegan; you'll understand that it's not just a "diet." If this book gets people to eat a plant-based diet, then I'm all for it. This is a comprehensive, easy-to-follow book that can help guide people toward a vegan diet, which is what we all want, right? If you know someone who could benefit from a plant-based diet (uh, I think we all know a few), this book could be a great start, and possibly more effective than forcing them to watch Earthlings or an undercover slaughterhouse video. (While I urge everyone to watch these, trying to get others to watch in order to go veg, doesn't always work.) Even if you're a longtime vegan, you'll still benefit from the book's great information about nutrition that we can often overlook. It will also give us ammunition when faced with meat-eaters who love to challenge us on every turn about protein, etc. I highly recommend this book.
Disclosure: Although the cookbook was provided to me for free to review, that in no way influenced my opinion.