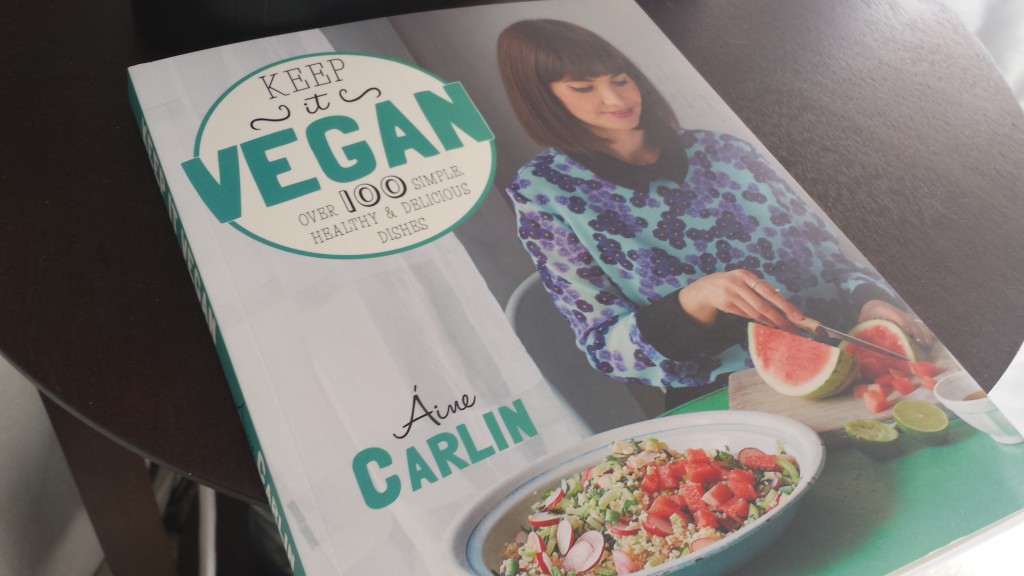 I've had the opportunity to review Keep it Vegan by Aine Carlin, former actress and popular food blogger of Pea Soup Eats. Carlin offers over 100 recipes that include breakfasts, midday meals, sides, and sweet treats. She also has a section called "Something Special," that include appetizers, salads, soups, and some very yummy-looking cocktails. (I'd like the Cherry Ginger Fizz, please.) Carlin opens with an informative introduction about her journey to veganism four years ago and believes it's important to show nonvegans (who usually don't "get it") that it's not as difficult as it seems. "I feel it's my duty to show a different side to a lifestyle that can be off-putting to many. Positive actions are the order of the day; keep your cool and you'll find it much easier to keep it vegan." I couldn't agree more. In fact, the whole book gives off a happy, peaceful, and serene vibe.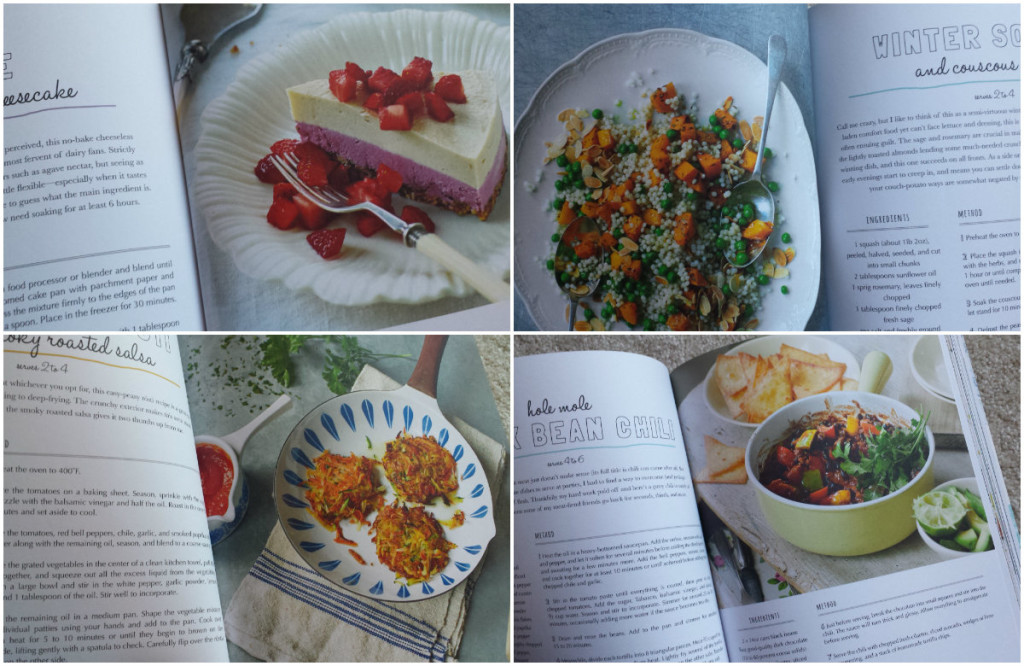 The book is well-laid out with beautiful pictures throughout. The recipes are also simple, yet unique. The No-Bake Strawberry Vanilla Cheesecake looks divine. I'm also anxious to try the Winter Squash and Couscous Salad; the Vegetable Rosti with Smoky Roasted Salad; and the Holy Mole Black Bean Chili.
The Husband was flipping through the cookbook and immediately stopped at the Macaro-No Cheese with Crispy Kale on page 76. We knew we had to try it. Coconut milk and butternut squash make an ideal mac and cheese sauce and this one was so simple to prepare, too. It definitely has a flavor all its own and it took us a couple of bites, but then we couldn't get enough of it—in fact, there were no leftovers. The Husband loved the crispy kale chips on top, but I preferred the dish without them. Either way, a winner.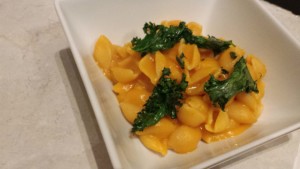 We love risotto, so we zeroed in on the Pea and Lemon Risotto with mint oil drizzle on page 70. Another really flavorful dish. The only thing I found was that for the mint drizzle, 2 tablespoons of oil for the 3/4 C finely chopped mint, was not enough to drizzle. It merely made a paste, so I added more oil. Certainly no big deal. It was easy to make and we loved the flavor of the mint and lemon together—-subtle and not overpowering. Like the other dish, I'd make this again.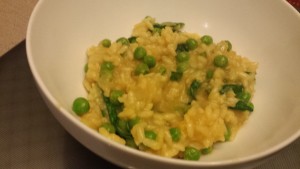 Overall, a great cookbook for your collection. I thought the recipes looked simple to prepare with ingredients that I buy on a regular basis, but a few it wouldn't hurt to try. Keep it Vegan goes on sale today, February 9th for around $16.
Disclosure: Although the cookbook was provided to me for free to review, that in no way influenced my opinion.