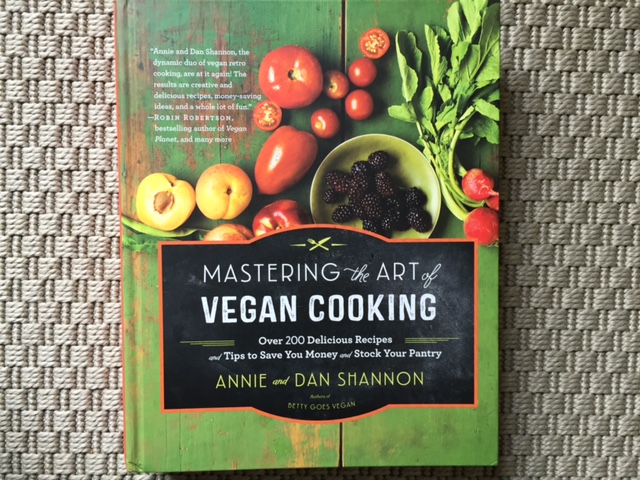 I won't leave you in suspense. I love this cookbook. It's probably one of the best I've seen in a while. Authors Annie and Dan Shannon who brought us Betty Goes Vegan, have outdone themselves with Mastering the Art of Vegan Cooking. They've taken decades of classic recipes and not only veganized them, but did it in a cost-effective manner. Of the many ridiculous excuses I've heard over the years for not going vegan, it's too expensive is really one of the silliest. For one, even if that were true, isn't your health and the health of the animals and environment worth it? Secondly, that argument is simply not true. Yes, it can take a bit of homework to create this very affordable lifestyle, but lucky for us, Annie and Dan have already done that.
Chapters 1 and 2 are must-reads, each packed full of money-saving tips, advice, and suggestions that will take the guesswork out of building a cost-effective vegan pantry. I love chapter 2 because it offers valuable shopping strategies from coupon-ing, reading price tag labels, and which fruits and vegetables to buy by season. The authors have also added the price-per-serving on each recipe. How cool is that?
And the recipes!! I'm in love. As  you can see, I marked a few . . .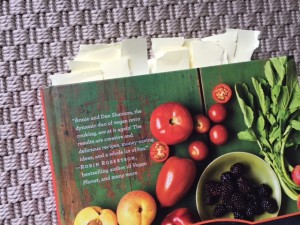 The book starts out with 26 breakfast recipes that are bound to get you out of bed in the morning: Ginger-Plum Oatmeal, Savory Crepes with Easy "Hollandaise" Sauce, Smoky Butternut Squash Scramble, and a Pumpkin Spice Latte.
Then we've got 33 lunch recipes. I'm dying to try The Six Million Dollar Tofu "Egg" Salad and the Lasagna Sandwiches featuring Italian Tempeh Sausage.
The dinner chapter features 52 recipes including Bubbie's Polish Potato Pierogies, Steamed Sesame Seitan Dim Sum, and Betty's Wartime Walnut Burger . . . not to mention several pizza options.
The next chapter is really genius. It's called No More Leftovers and offers amazing recipes that you can then use the leftovers of to create a whole new meal. Love this idea. I'm not a big leftover fan; thankfully, The Husband is, but even he can sick of certain meals over several days. There are 31 recipes, including one for Pumpkin Curry Soup with the Leftover Recipe of Pumpkin and Spinach Orzo, both of which, I'm anxious to try.
Chapter 7 is all about special occasions: Sweet Treats; Potlucks and Parties; and The DIY Wedding. I've got my eye on the Chai Spice Cheesecake, Baked Potato Bar, and the Chilled Cucumber and Avocado Soup.
Throughout the book are money-saving tips and interesting food-related anecdotes. Many of the recipes also list suggestions and tips on what to do with certain leftover ingredients, which I think is incredibly helpful. The book also has two sections of beautiful, full-color photos showing 70 of the 200+ recipes. Hopefully you can't see my drool on the pages . . .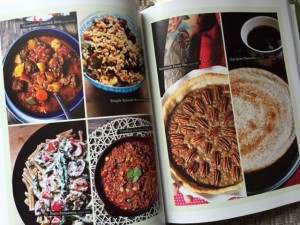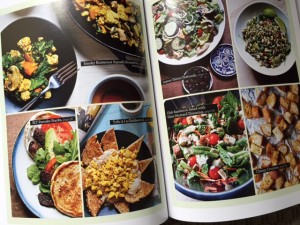 Most of you know I love a good risotto, so I made the Vegan Bacon, White Bean, and Spinach Risotto on page 155.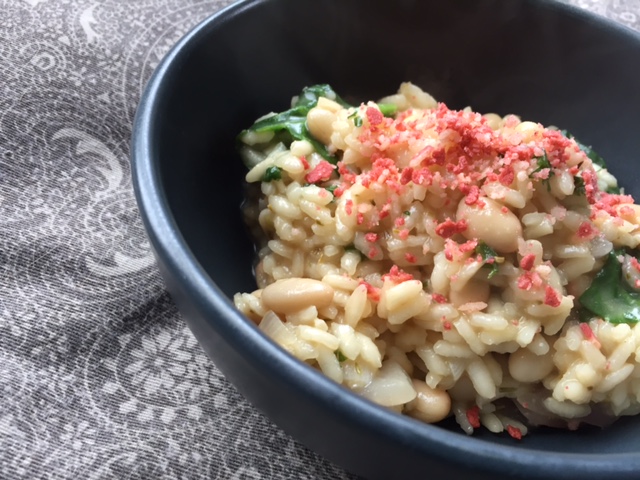 It was super simple to make and was absolutely delicious. The only thing I omitted was the vegan Liquid Smoke because we aren't big fans of it. I subbed in vegan Worcestershire sauce. The dish was creamy and full of flavor—certainly one I'd make again.
So, as you can tell, I highly recommend this cookbook. Not only do I think the recipes are unique, yet accessible, I find the money-saving tips and suggestions extremely valuable; I learned a lot. Mastering the Art of Vegan Cooking is available now for around $17 on Amazon.  It would be a great addition to any cookbook collection.
Disclosure: Although the cookbook was provided to me for free to review, that in no way influenced my opinion.