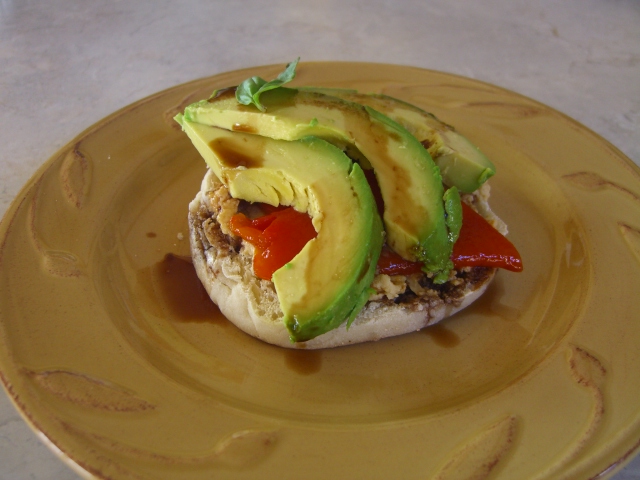 I'm really not sure what to call this–"delight" is really an understatement. I needed a snack that was fresh and flavorful, so I scoured my kitchen for ideas. I had avocados that I was needing to make something with and voila! And idea was born…The avocado paired beautifully with the roasted red pepper and balsamic vinegar. Plus, ot was so easy to throw together.
INGREDIENTS:
1 English muffin, sliced in half and toasted
1 small tomato, sliced or for even more flavor, a slice of roasted red pepper
1 small avocado, sliced
1-1/2 tsp hummus
Balsamic vinegar
Spinach leaves, optional
DIRECTIONS:
Spread hummus evenly on both slices of English muffin. Top with a tomato slice and 2-3 avocado slices. Drizzle with a little balsamic vinegar. It's that easy! My tastebuds were loving me! Enjoy!