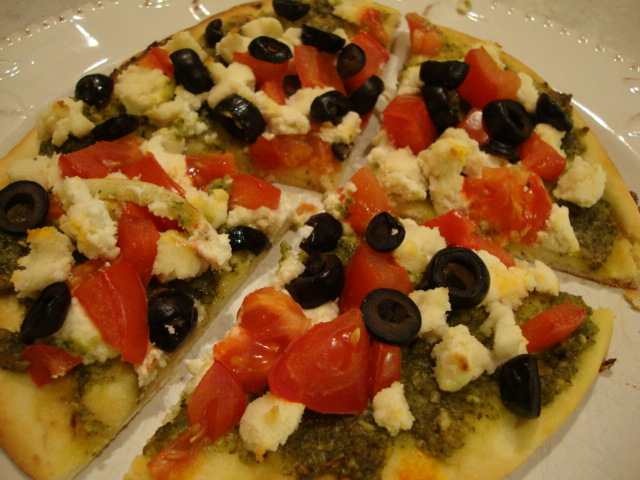 After the craziness of the holidays, a quick, easy meal is a welcome reprieve. I usually have homemade pesto in the freezer, so it paired perfectly with the almond feta I made a few days ago. I had one flat bread left and a loaf of French bread which made the perfect pizza "dough." You'll love the softness of the cheese and the absence of all grease–this is probably my favorite kind of pizza.
INGREDIENTS: (For 3 pizzas)
3 flat breads or 3/4 of a loaf of French bread
1 C basil pesto
1-1/2 to 2 C almond feta
2-3 tomatoes, diced
1 C black olives, sliced
Shredded vegan mozzarella, optional
DIRECTIONS:
Preheat oven to 400.  On each piece bread, layer 1/3 C of the pesto, then equally divide the rest of the ingredients among the pizzas.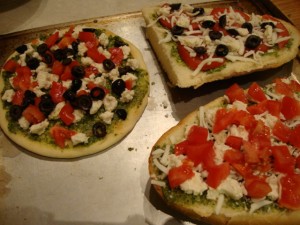 Bake for 15 minutes, or until the feta begins to brown. Enjoy!