I can't remember where I got this recipe–I thought it was from the Sonoma Diet Cookbook where I got the fabulous hummus recipe, but nope…anyway, doesn't matter. They're wonderful and not hard to make at all. And the great thing, is that you can make as little, or as much as you want. You can also use flavored olive oils, too. I like to use both wheat and white pitas and on one 14″x14″ baking pan, I can get 2 whole pitas. That's 32 pitas chips on one pan.
INGREDIENTS:
2 pkgs pitas
1/4 C olive oil
Dried basil
Garlic Salt
DIRECTIONS:
Preheat oven to 450. Slice the pita in half, then each half into 4 triangles. Then take each triangle and pull them apart to make two triangles. You should get 16 triangles from one pita.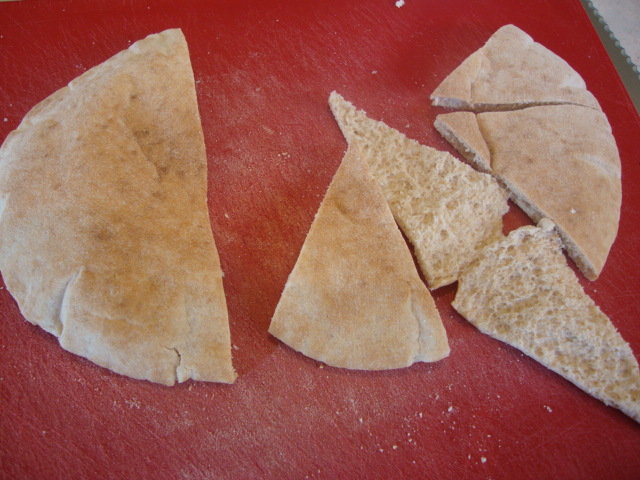 Pour the olive oil in a small bowl and lay the pita pieces on the baking pan, brush with olive oil, sprinkle with the garlic salt and basil.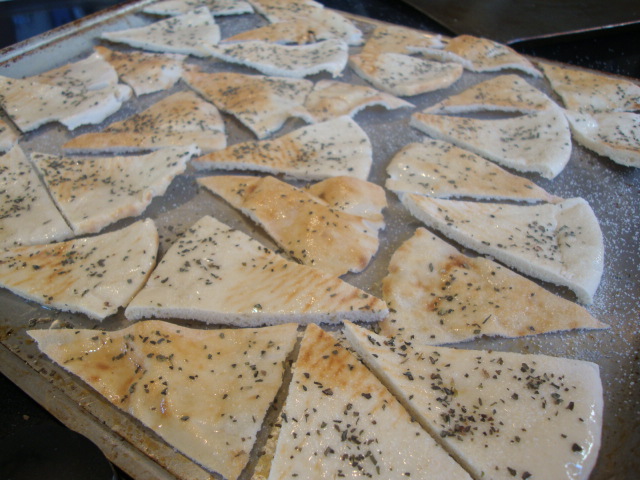 Bake for 4 mins.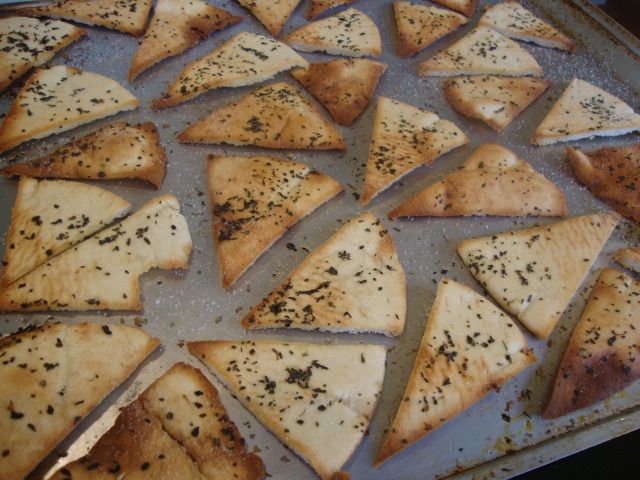 We're having friends over tonight and I can't wait to dig into these and the hummus. I also have some great black olive tapenade that my sister gave me that I think will be very tasty with these pita chips. Enjoy!