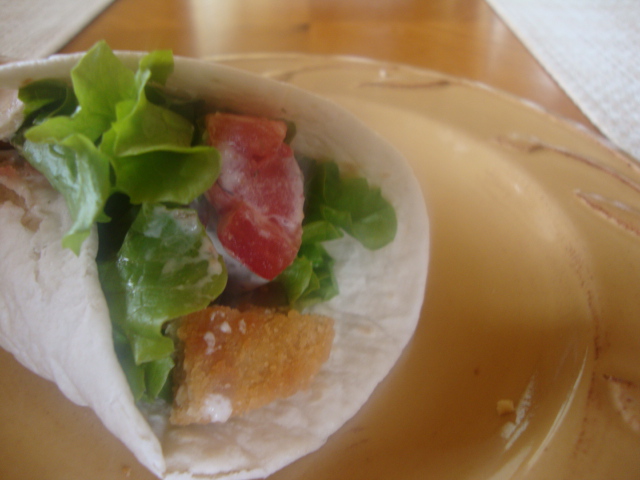 This is just a pretty simple wrap that is not only great as a post-workout snack, but perfect for a sack lunch. In an effort to get my son to eat less animal products, this is ideal! On Sunday nights, I throw a bag of Boca brand "chicken" nuggets in the oven and then cut each one into fourths and store in the fridge for a week of lunches. I also chop up some tomato and cucumbers as well. Ten minutes of prep time and you have a week of lunches!
INGREDIENTS:
1 bag Boca "chicken" nuggets (or you can use their "chicken" patties and cut them up), baked and chopped up
Small flour tortillas or pitas
Your favorite wrap ingredients, such as:
Romaine lettuce, Tofutti cheese slices, cucumber, sprouts, tomato, hummus, vegan ranch dressing, bell pepper. Try Tofutti cream cheese mixed with fresh chopped chives—it makes a great spread.
Like I said, this is perfect for getting your kids to eat a healthier sack lunch at school, because we all know that every so often, half the PB&J goes in the trash!
What are some of your favorite (easy) vegan wrap ideas?