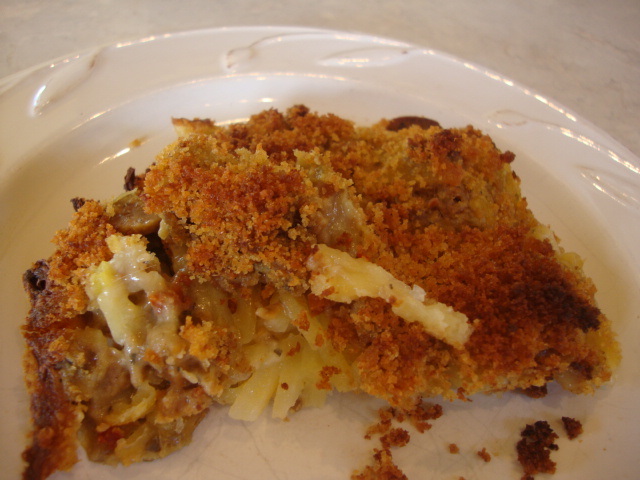 There so many different versions of hash brown casseroles that I want to try, but this one is pretty dang good that I can't see venturing to make too many other recipes. This was also very easy to make and perfect for Easter brunch which is just a few days away. The recipe calls for vegan sausage, so I used Tofurky Italian Sausage that is seasoned with sun-dried tomatoes and basil. Feel free to change it up, using your favorite vegan meat. Leftovers are perfect for wrapping up in a tortilla with a bit of salsa and vegan cheese–make several and store in the fridge to grab and go. (Also check out Version II).
INGREDIENTS:
1 lb. frozen hash browns, thawed
1/2 lb. vegan sausage, crumbled (I used 2.5 Tofurky sausages, using the food processor to crumble it quickly)
5 Tbs margarine, divided
6 green onions, sliced
4 Tbs flour
3/4 cup vegetable broth
3 Tbsp. nutritional yeast
1 Tbs oregano
3/4 cup soy milk
1/2 tsp salt
Black pepper, to taste
1/2 cup soft bread crumbs
DIRECTIONS:
Lightly oil a 9×13″ casserole dish. Preheat the oven to 400°F.
Gently toss the hash browns and vegan sausage together and place in the casserole dish.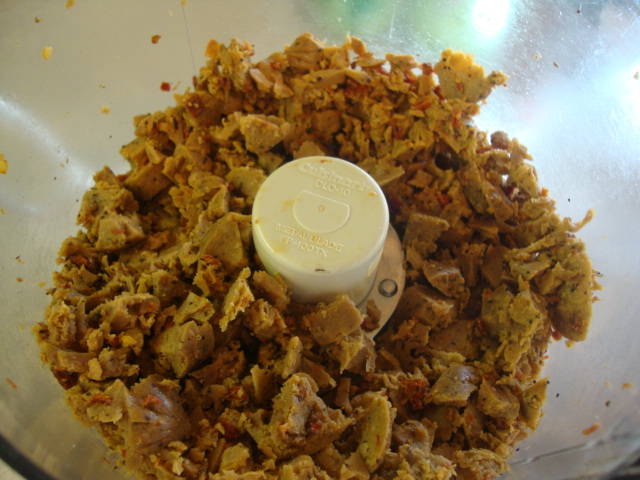 In a saucepan over medium-low heat, melt 4 Tbsp. of the margarine and sauté the green onions for 1 minute.
Whisk in the flour, creating a roux, and cook for 1 minute, or until browned. Gradually whisk in the broth, nutritional yeast, oregano, and soy milk. Cook, stirring constantly, until thickened (the sauce shouldn't be so thick that it sits on top of the casserole instead of steeping through).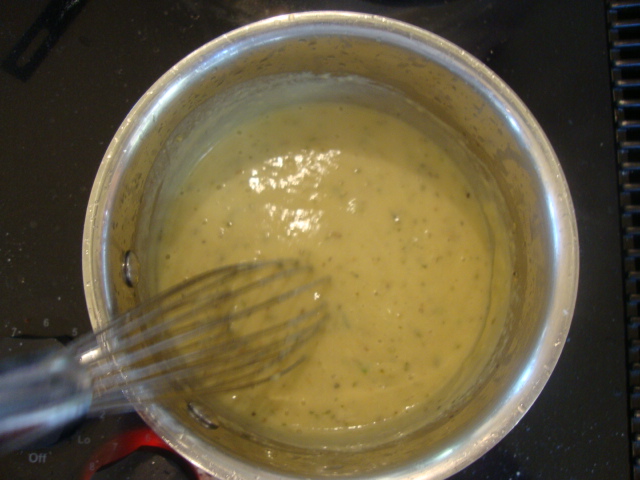 Season with the salt and pepper. Pour the sauce over the casserole.
In a small bowl, melt the remaining 1 Tbsp. margarine and toss with the bread crumbs. Sprinkle over the casserole and bake for 45 to 55 minutes, or until the top is browned. Let cool for 5 mins and then enjoy!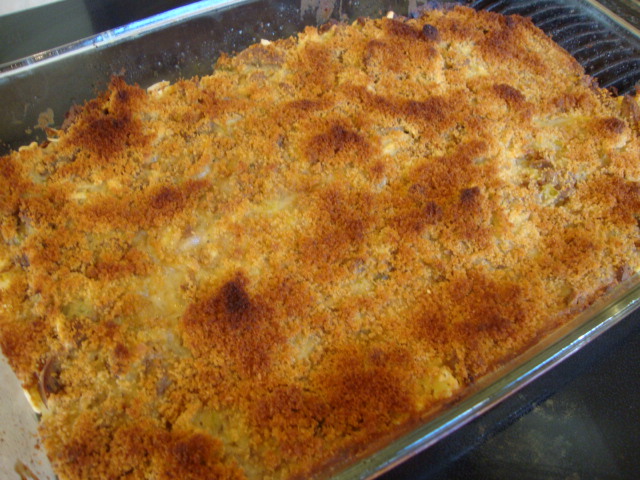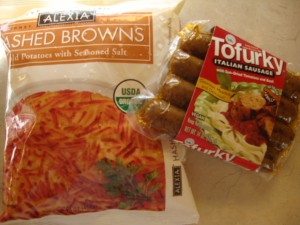 Recipe Source: Vegcooking