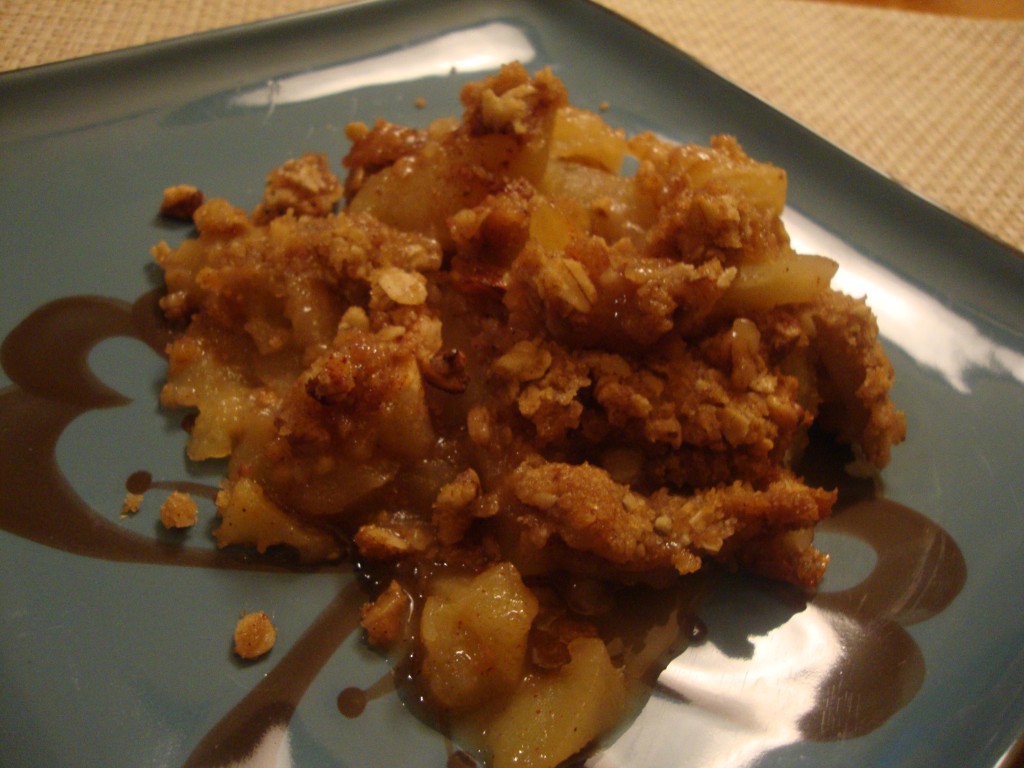 Just like grandma's…okay, maybe not, but damn close! Great with a scoop of soy ice cream. Prep time was only about 15-20 mins–even with peeling the apples.
INGREDIENTS:
5 Grannie Smith apples, peeled, cored, and cut into 1/4″ slices
1/2 C maple syrup
1 Tbs lemon juice
1 tsp ground cinnamon, divided
1/2 C all-purpose flour
1/2 C old-fashioned oats
1/2 C finely chopped walnuts
2/3 C light brown sugar
1/2 C vegan margarine, softened
DIRECTIONS:
Preheat oven to 350. Lightly oil a 9″ square baking pan. Place the apples in the prepared pan. Drizzle with maple syrup and lemon juice over the apples and sprinkle with 1/2 tsp of cinnamon. Set aside.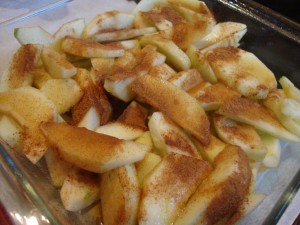 In a medium bowl, mix the flour, oats, walnuts, sugar and the remaining 1/2 tsp cinnamon. Use a pastry blender to  cut in the margarine until the mixture resembles course chunks.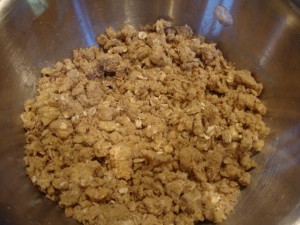 Spread the topping over the apples and bake until bubbly and lightly browned on top, about 45 mins (55 mins was perfect). Serve warm and enjoy!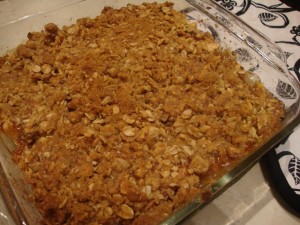 Recipe source: 1000 Vegan Recipes