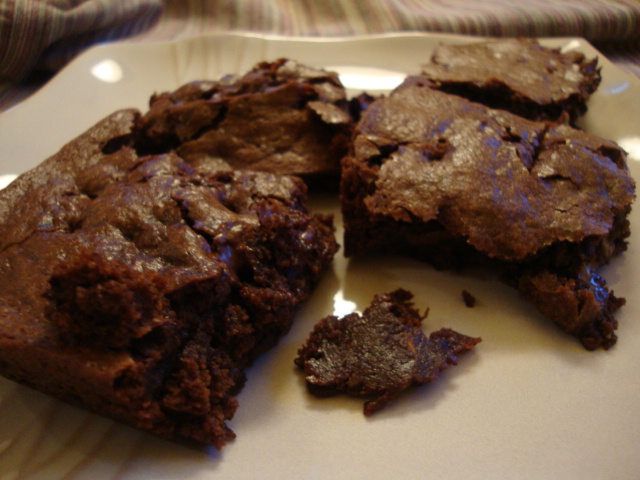 I can't remember the last time I made a batch of brownies. I was craving them, however, I didn't want just any ordinary brownies, so I added some chai spices. With only 5 minutes of prep time and about 25 minutes to cook, they make a quick, go-to dessert for last minute guests.
INGREDIENTS:
1 C flour
1 C granulated sugar
1/4 C cocoa
1/2 tsp salt
1/2 tsp vanilla
1/2 tsp baking powder
1/2 C water
1/4 + 1 Tbs C vegetable oil
2 tsp cinnamon
1 tsp cardamon
1 tsp ginger
1 tsp cloves
1/2  tsp fennel seed
1 C dark chocolate chips
DIRECTIONS:
Preheat oven to 350. Combine flour, sugar, cocoa, salt, baking powder, cinnamon, cardamon, ginger, cloves, and fennel (basically all the dry ingredients) in a large bowl. In a small bowl, combine the water, oil, and vanilla and add to the dry mixture. Combine well.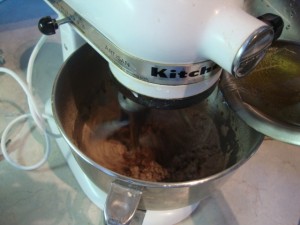 Stir in the chocolate chips and pour into a lightly greased 8″ baking pan. It will have a thick pudding-like consistency.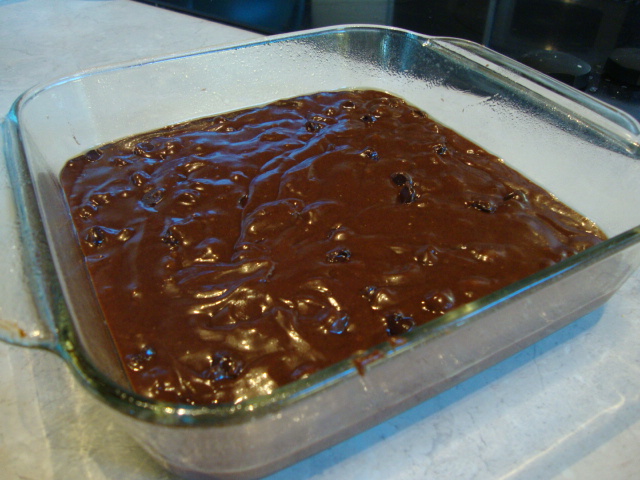 Bake for 25 minutes, then transfer to a cooling rack and let cool for 10 minutes before slicing. Enjoy!