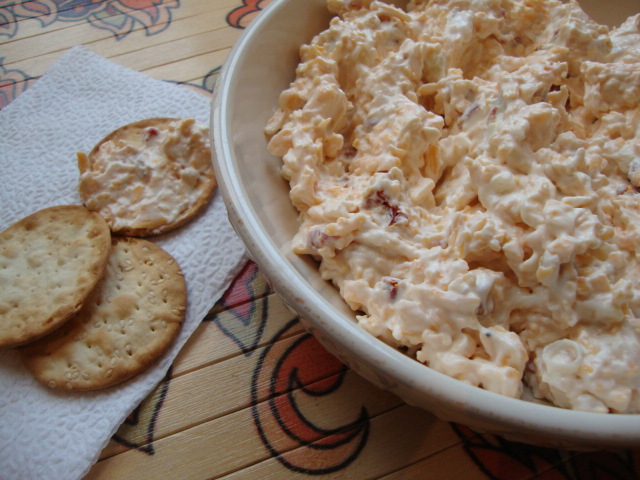 Like the Party Cheese Ball, people will not be able to tell this is vegan! I love this dip and I guarantee, so will your guests (that is, if you don't eat it all yourself)!
INGREDIENTS:
4 oz Tofutti cream cheese
1/4 C Tofutti sour cream
1/2 C plain soy yogurt
2 C vegan cheddar, shredded (Daiya brand)
2 large garlic cloves, minced
4 scallions, sliced thin
8 (I recommend 10-12) oil-packed sun-dried tomato halves, drained and minced
Dash of salt
DIRECTIONS:
Stir together cream cheese, sour cream, and yogurt in a medium bowl. Stir in the cheddar, garlic, scallions,  tomatoes, and salt. Transfer to a serving dish and serve with crackers, chips and veggies. Enjoy!
Recipe: adapted from Beyond the Moon Cookbook