Vegan MoFo, Day 22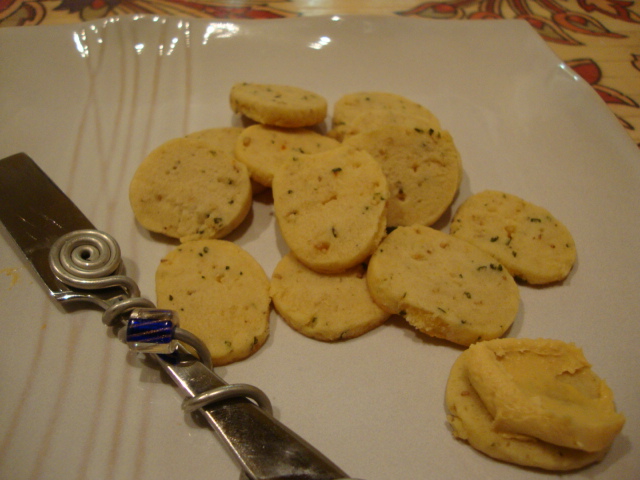 Monet, at Anecdotes and Apples Cores, made some cheddar and rosemary biscuits that had me salivating! They also reminded me of an old recipe for crackers that I made a million years ago. I will however, try her recipe (and veganize it), but for now, enjoy some amazing crackers!
INGREDIENTS:
1 C vegan cheddar, shredded
3-ox Tofutti cream cheese
1/2 C Earth Balance margarine
1 tsp sweet red chili sauce
1-3/4 C flour
2 Tbs sesame seeds
4 Tbs fresh rosemary, chopped
Salt, optional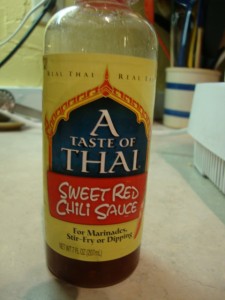 DIRECTIONS:
Preheat oven to 325.  In a food processor (with the dough blade) combine the cheeses. Add the butter.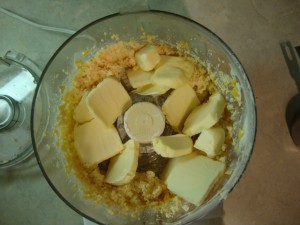 Add the chili sauce, then flour, 1/4 cup at a time. Once combined, add sesame seeds and rosemary.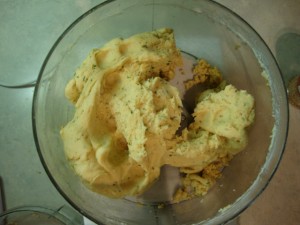 Divide dough in half and roll out. Now, you can decide how big you want to roll them out. I wanted to make tiny nibblers, but you're welcome to make larger crackers. Once you made that big decision, wrap in plastic wrap and chill. I stuck mine in the freezer for about 20-25 minutes, but if you have extra time, go ahead and just refrigerate them. Slice them as thick or as thin as you want. I find that somewhere between 1/8″ and 1/4″ is best.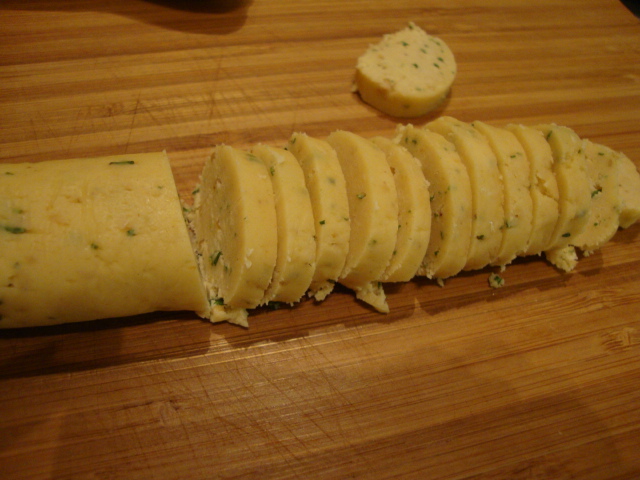 Place on a baking sheet. Sprinkle with a smidge of salt, if desired.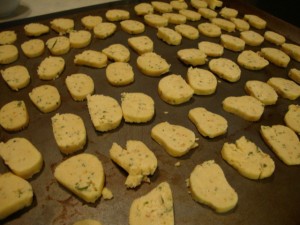 Bake for about 10 minutes—just don't let them get too browned. The bottoms will a little, but taken them out before the edges brown. Enjoy! (Thanks for the inspiration, Monet)!