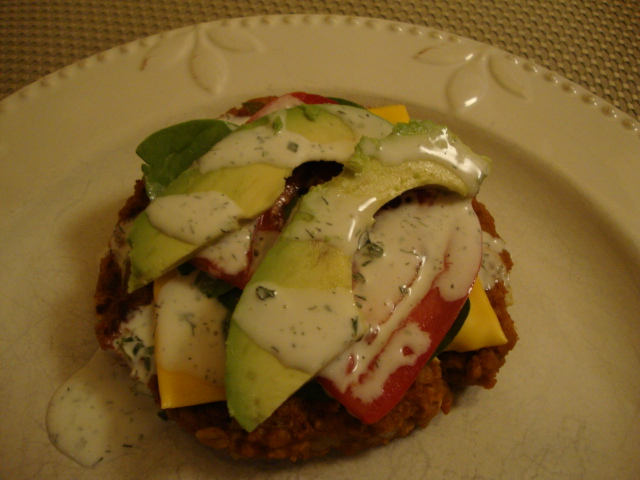 I've been intrigued for some time now with TVP (Textured Vegetable Protein) and so I bought some from the bulk section of my natural grocer's. I pretty much winged it and found that the process of making a veggie burger is quite simple—not much of a mystery. I ended up with some delicious burgers that tasted fresh, flavorful, and home cooked. They have a meatloaf quality to them, so the Husband went with just ketchup on his. I went all out with spinach, a vegan cheese slice, tomato, avocado, and drizzled with vegan ranch dressing. I made 6 large patties, but feel free to halve the recipe, or even freeze the extra ones. And don't forget . . . TVP contains the same amount of protein as meat and has no fat!
INGREDIENTS:
Burgers:
2 C TVP
2 C vegetable broth
3/4 C quick oats
1/2 C flour
1/2 C nutritional yeast
1 Tbs wheat germ
1 tsp garlic powder
1 tsp onion powder
2 tsp smoked paprika
1/4 tsp Ancho chili powder
1 tsp salt
2 Tbs ketchup
6 tsp egg replacer powder + 8 Tbs water
1/2 C onion, chopped fine
1/2 C green bell pepper, chopped fine
Other: "burger" fixings: tomato, avocado, lettuce/spinach, vegan ranch, cheese, etc.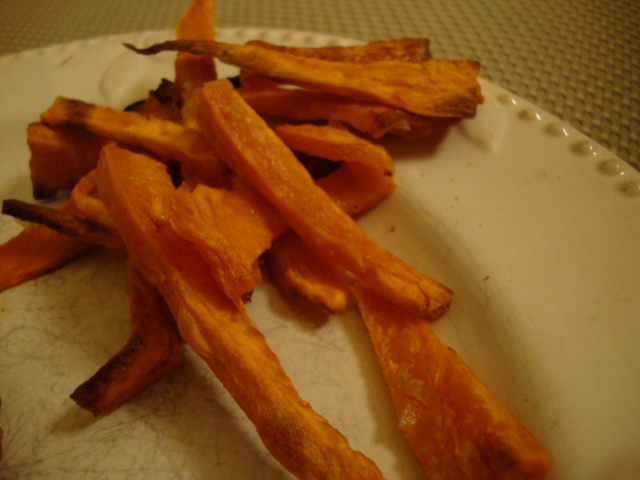 Sweet Potato Fries:
1-2 medium sweet potato or yams. sliced into fries
Olive oil
Truffle oil
Celtic Sea Salt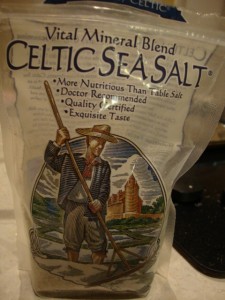 DIRECTIONS:
For the burgers, boil the vegetable broth in a medium saucepan. Stir in the TVP, cover, and remove from the heat for 5 minutes.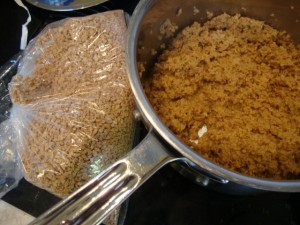 Whisk together the egg replacer powder and water; set aside. Combine all the dry ingredients, onion, and bell pepper  in a large mixing bowl. Add the TVP, ketchup, and egg-replacer to the dry ingredients and combine well.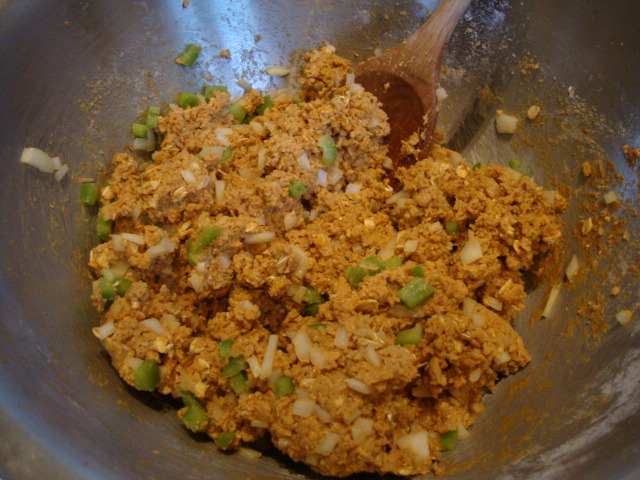 Shape into patties and place on a baking sheet that will fit in the fridge. Chill covered with plastic wrap for 30-90 minutes. I'd say the longer the better, to give some time to firm up. They won't cook down much at all, so consider thickness as you make the patties.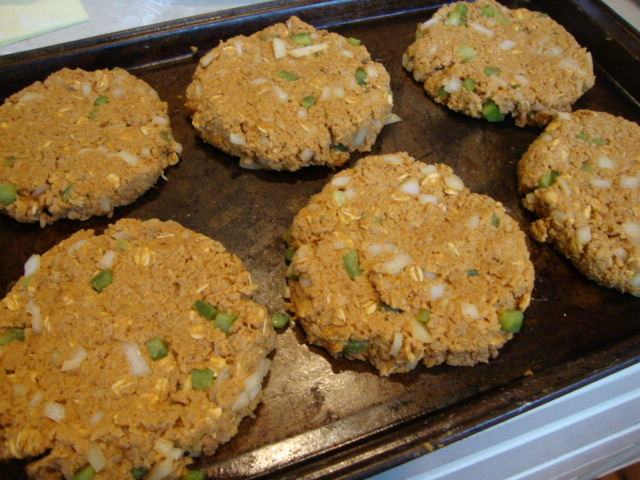 This would be a good time to make the fries . . .see below.
Once the patties are ready, spray a flat skillet or pan with some cooking spray. You can also grill these over medium heat, but I didn't want to mess with the grill.  About 5-7 minutes per side over medium heat.
Serve open-faced or on a bun with your favorite toppings and enjoy!
For the fries, combine them in a large bowl, drizzle with about 1 tablespoon of olive oil, 1-2 teaspoons of truffle oil, and sprinkle generously with the sea salt. Layer onto a baking sheet lined with foil.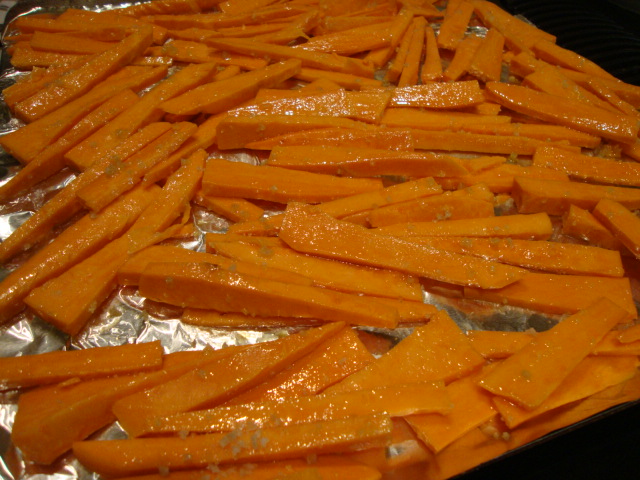 Bake at 400 for 25-30 minutes. Check often, as they may need more or less time.