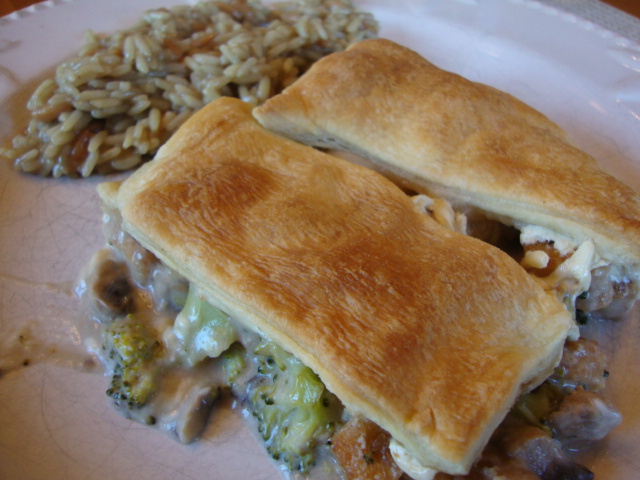 Okay, so this is pretty much one of the most delicious things I've ever made. So incredibly creamy and tasty; even the (soon-to-be) Seventh Grader had 3 helpings. The original recipe is from Vegetarian Times, but I made lots of changes such as using Boca chick patties instead of seitan and adding mushrooms to the mix. You will love this recipe and even non-vegans will be thoroughly impressed!
INGREDIENTS:
4 cups broccoli florets (about 2 medium-sized heads)
2 C mushrooms, diced
1-1/2 C prepared creamy portobello mushroom soup (Imagine brand–see below)
3/4 C light Vegenaise (see below)
1 tsp dry sherry or cooking sherry
1/4 tsp poultry seasoning (or use 1/8 tsp each of sage and thyme. I used Old Bay)
1/3 C nutritional yeast
4-5 Boca Chick patties, slightly thawed and diced
1/2 C Daiya mozzarella
1 sheet puff pastry, thawed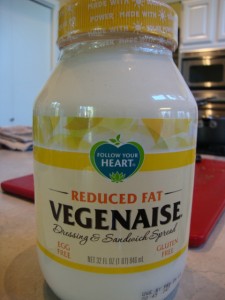 With the leftover mushroom soup, I used it to make Near East pilaf, instead of using water. Conveniently, the pilaf takes 20 minutes to cook—same as the cooking time for the pot pie.  It turned out amazing!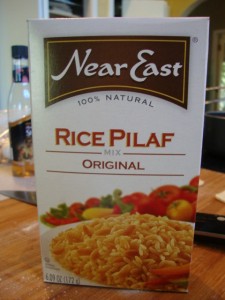 DIRECTIONS:
Preheat oven to 425. Place the oven rack in the bottom third of the oven. Coat a 11″x7″ baking dish with cooking spray; set aside. Steam the broccoli for 10-15 minutes; set aside. Meanwhile, whisk together the portobello soup, Vegenaise, sherry, seasoning and nutritional yeast. Add some salt and pepper, if you'd like.
I thawed the Boca patties in the microwave for about 45 seconds so that they're a bit easier to cut.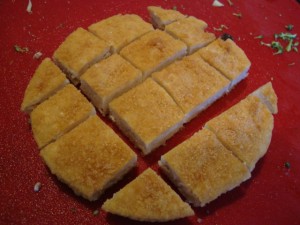 Add the diced patties,broccoli, and mushrooms to the mayo mixture. Transfer to the prepared baking dish and top with the Daiya cheese. (If making the pilaf to go with this, I'd start heating the soup for it now . . .)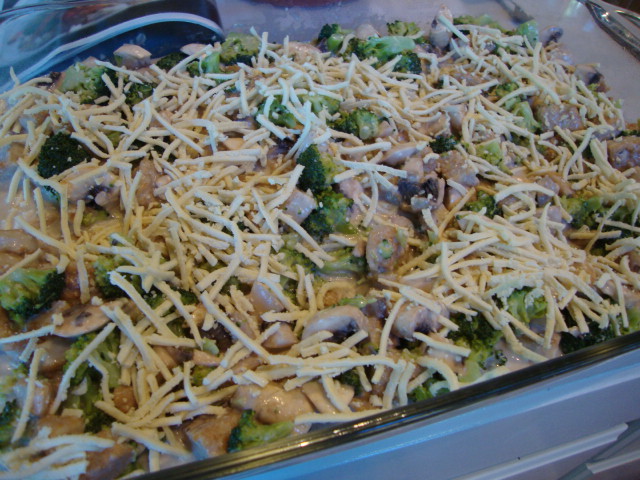 On a lightly floured surface, I rolled out the pastry sheet a bit more and then cut it into18 squares. I ended up with about 2 leftover squares, but I'm cool with that.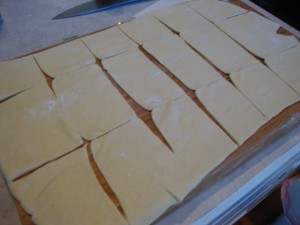 Place the squares (as evenly as you can–they don't have to touch) on top of the broccoli mixture.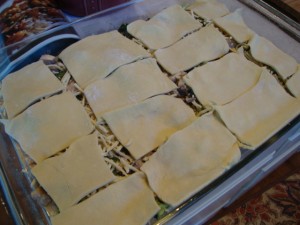 Bake for 20  minutes. The puff pastry pieces will be a beautiful golden brown. Enjoy!