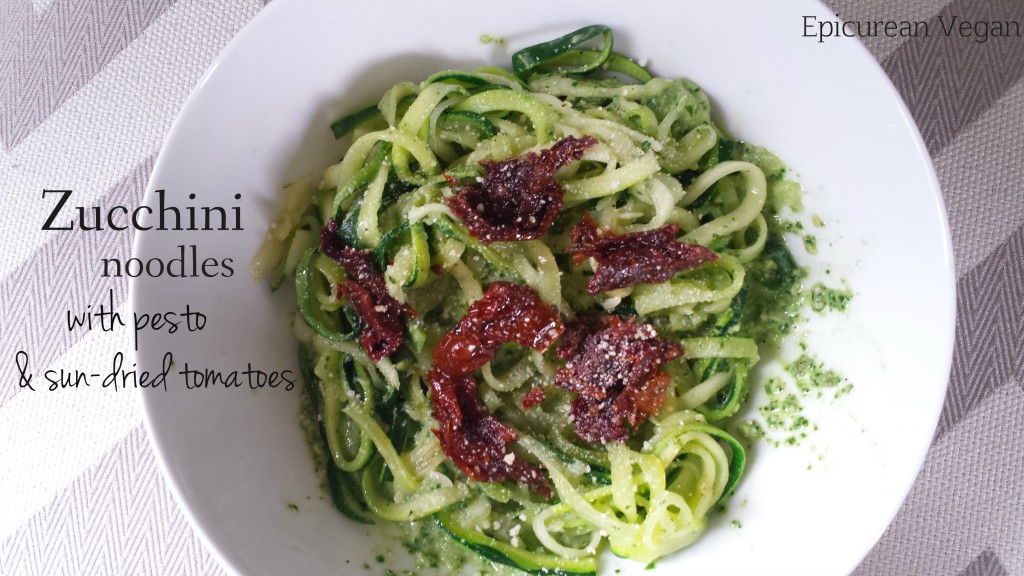 I'd often see recipes using zucchini noodles and of course, they look delicious. I finally broke down and spent the $15 (minus 20% coupon from BB&B) and got the spiralizer.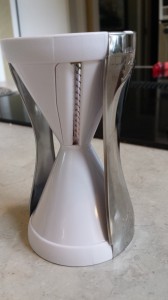 This fancy little thing also works with carrots, potatoes, squash, etc. We planted zucchini this year, so I have a feeling this will come in handy this summer. We loved the noodles and even The Tenth Grader said he liked them more than pasta. It's very easy to use and it gives you the option of making thin or thick noodles. We found that the thick noodles worked better. I had the teenager on it: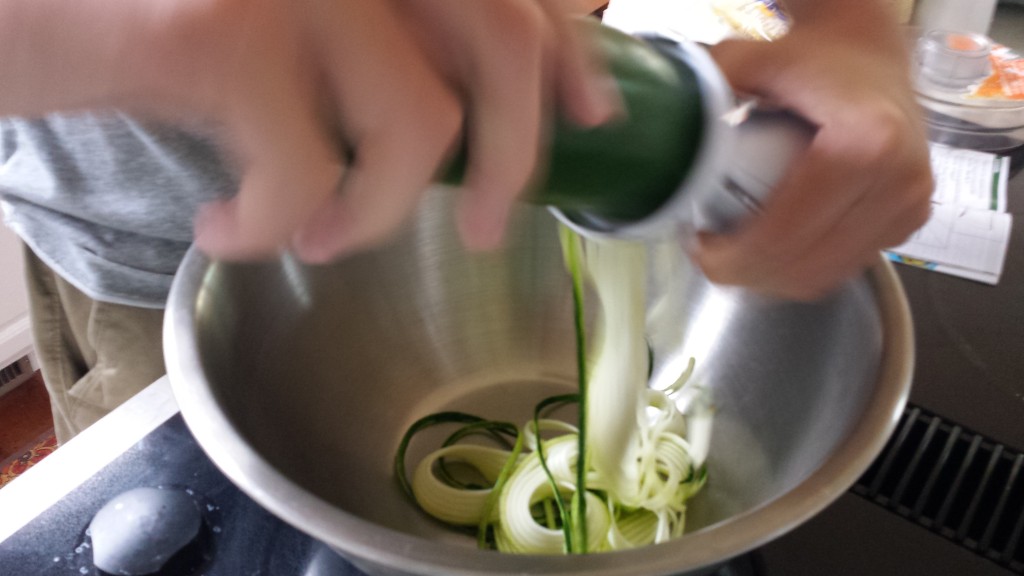 All I had to do was make the pesto and chop up the sun-dried tomatoes and dinner was ready in no time. Since there was only the two of us for this meal, we used just 2 zucchinis, but the pesto recipe makes enough for about 6 zucchinis. I also didn't peel the zucchini, but you certainly may if you wish. The noodles can be pretty long, so you may want to cut them as you go for more manageable strands. Another thing, is that I slightly sauteed the noodles, but feel free to make this a raw meal by skipping that step.
INGREDIENTS:
2-6 medium zucchinis (depending on how many servings you'd like; about 1 zucchini per serving)
1/4 to 1/2 C sun-dried tomatoes in oil, chopped
Optional: Vegan Parmesan
1-2 Tbs Earth Balance
Pesto:
2 C fresh basil leaves
1 C spinach
1/4 C olive oil
1/4 C lemon juice
2 cloves garlic
1/2 tsp salt
1/2 tsp black pepper
2 Tbs nutritional yeast
1/2 C pine nuts or sunflower seeds
DIRECTIONS:
To make the pesto, combine all of the ingredients in a food processor, except for the pine nuts, and blend until smooth. Then add the pine nuts and process another minute.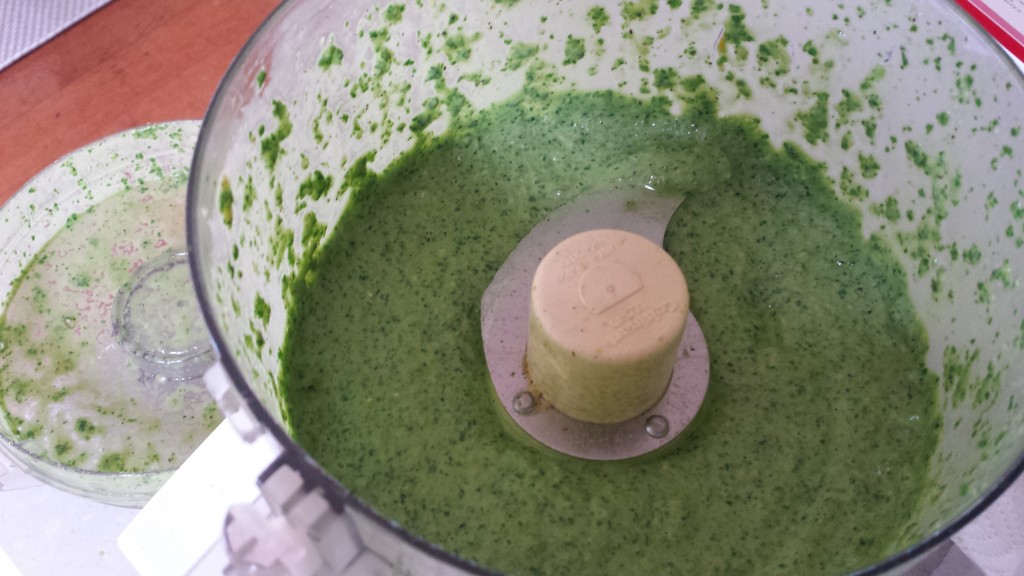 In a large skillet, melt the Earth Balance and add the spiralized zucchini.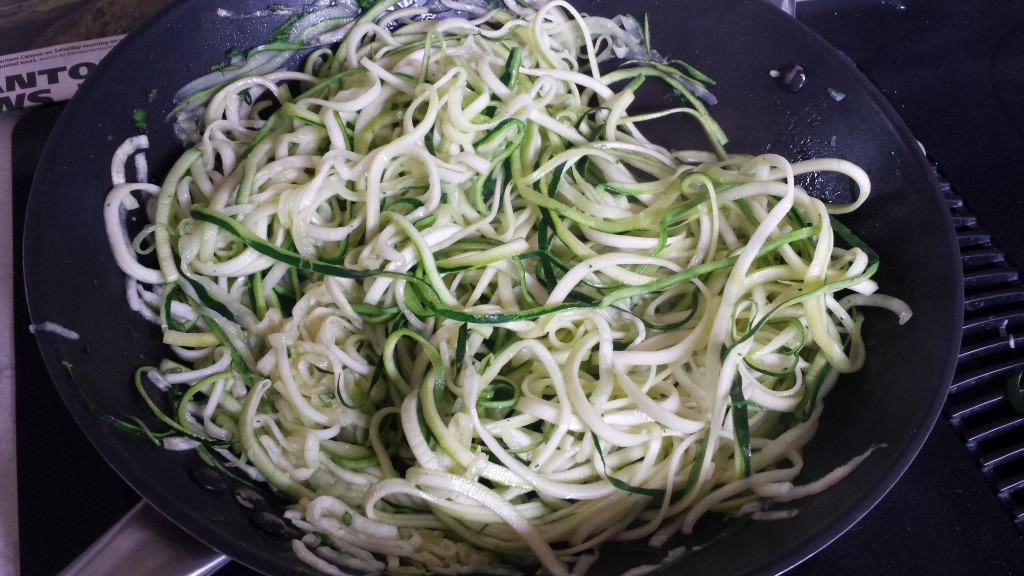 Saute for only 3-4 minutes–just enough to warm the noodles. Again, you can omit this step for a raw-licious version. Zucchini cooks down fast, so don't overdo it. Serve with a scoop or two of pesto, a few sun-dried tomatoes, and vegan Parmesan (if you'd like). Enjoy!