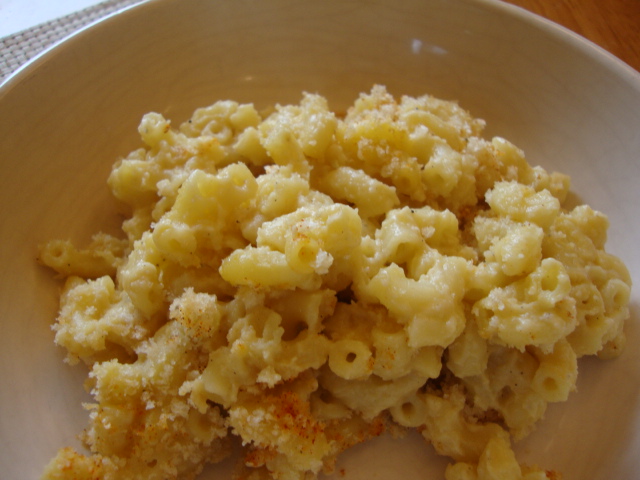 So legend has it, this recipe from VegNews is the "best  mac 'n' cheese on the planet,"—vegan or not. I had to try it for myself and well . . . the rumors are true. This mac and cheese is outstanding! It doesn't take fake at all, is creamy and incredibly tasty. You won't believe that it has onions, carrots, and potatoes in it. Seriously. Between the three of us, we cleaned up a 9×12 pan of it in no time.
INGREDIENTS:
8-oz elbow macaroni (I used about 10-ounces)
4 slices of bread, torn into large pieces (I recommend using two. Four was WAY too much)
2 Tbs + 1/3 C Earth Balance margarine (this is one stick)
2 Tbs shallots, chopped
1 C red potatoes, peeled and chopped (I used one large russet potato)
1/4 C carrot, chopped|
1/3 C onion, chopped
1 C water
1/4 C cashews
2 tsp salt (I used 1 tsp)
1/4 tsp garlic, minced
1/4 tsp Dijon mustard
1 Tbs lemon juice
1/4 tsp black pepper
1/8 tsp cayenne
1/4 tsp paprika
Optional: 1/4 C nutritional yeast (I threw it in for some extra B vitamins)
DIRECTIONS:
Preheat oven to 350. Place the bread pieces in a food processor with the 2 tablespoons of Earth Balance and process until well crumbly and well combined. I used Rudi's brand and it made so much! I ended up only using maybe half of what it made and even that was too much. I highly recommend using 2 slices of bread with 1 tablespoon of margarine.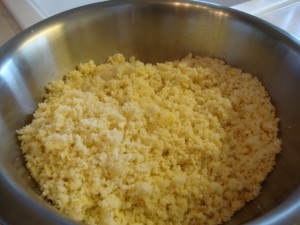 Cook the pasta according to package instructions. In a medium saucepan, combine the potatoes, carrots, onions, and shallots with the water. Bring to a boil. Reduce heat to a simmer and cover for 15 minutes.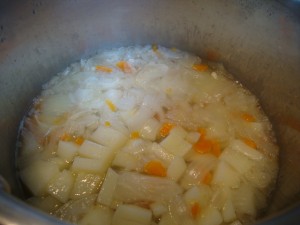 Meanwhile, in a blender or food processor, combine the cashews, salt, garlic, remaining margarine, Dijon, lemon juice, pepper, cayenne, and nutritional yeast, if using. I recommend grinding the cashews up first before adding the rest of the ingredients. Blend until smooth.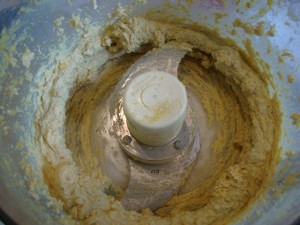 Add the vegetable/water mixture to the cashew mixture and blend it until smooth. You'll end up with a creamy cheesy sauce.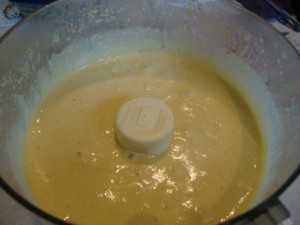 In a large bowl, combine the sauce and pasta until well coated. Pour it into a 9×12 baking pan.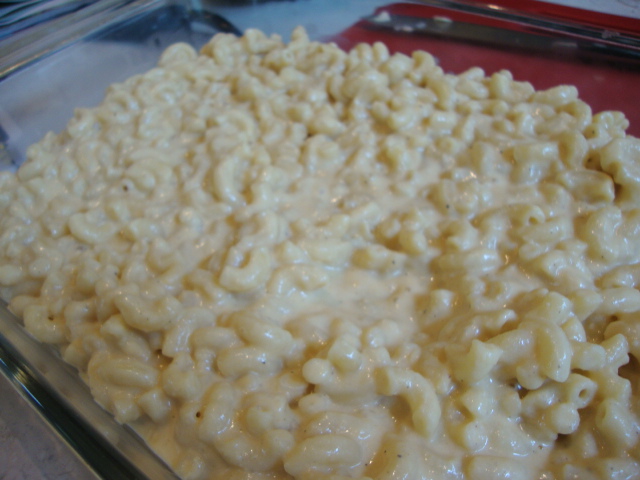 Top with the breadcrumbs and sprinkle with paprika.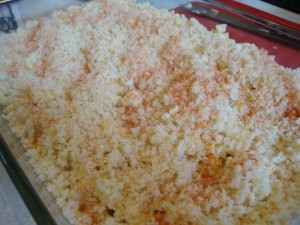 Bake for 25-30 minutes and enjoy!