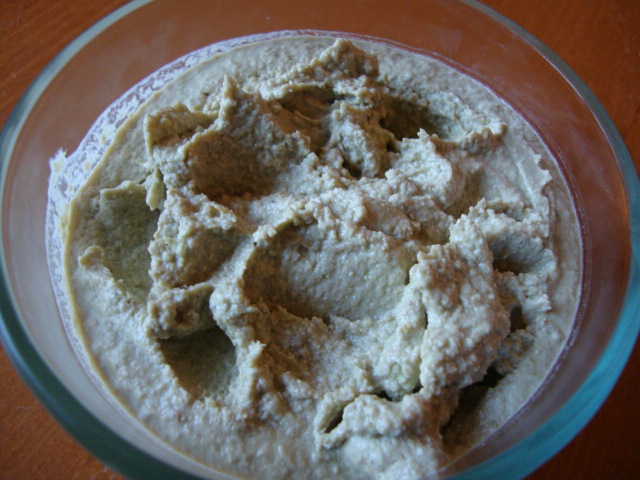 My wonderful friend and neighbor brought this over to me. We are both foodies and even though she's not vegan, she always whips up amazing vegan creations for me to try. This hummus is full of flavor and is great with veggies, chips, crackers, etc. A refreshing summer dip!
INGREDIENTS:
2 C edamame
2-3 garlic cloves
2-3 lemons, juice and zest reserved
1/3 C tahini
5/8 C olive oil
1/2 avocado, peeled and pitted
1-1/4 tsp salt
1/2 tsp pepper
1/2 tsp ground cumin
1/4 tsp ground coriander
1/16 tsp cayenne
1/2 tsp agave
DIRECTIONS:
Using a food processor, blend edamame, garlic, lemon juice, lemon zest and tahini. With motor running, slowly drizzle in oil to emulsify mixture. Add remaining ingredients and puree until smooth. Enjoy!
Recipe: Edible Front Range