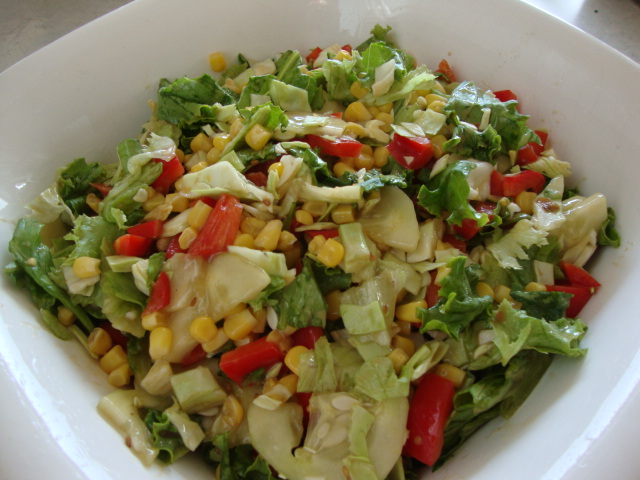 This is a simple summer salad that is ideal for parties and picnics. It's also easy to throw together and I love the Asian dressing, too—gives it a yummy, peanutty-flavor.
INGREDIENTS:
1 head of romaine lettuce, chopped
1 C corn kernels, thawed (if frozen)
1-1/2 C cabbage, diced
1 red bell pepper, diced
1 C edamame, thawed (if frozen)
1/2 a cucumber, sliced, then halved
1 C slivered almonds
1/3 C Light Asian Toasted Sesame Dressing (from Kraft)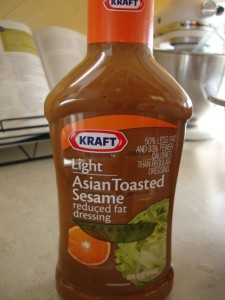 DIRECTIONS:
In a small, dry skillet, toast the almonds for a few minutes, until they begin to brown.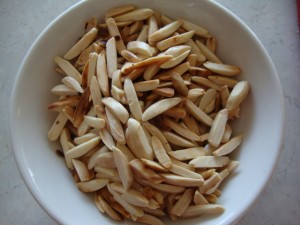 In a large bowl, combine all the veggies. Add the dressing and coat thoroughly. Note: if you are making this ahead of time, stir in the nuts just before serving, as they can get mushy if they sit too long in the dressing. Enjoy!