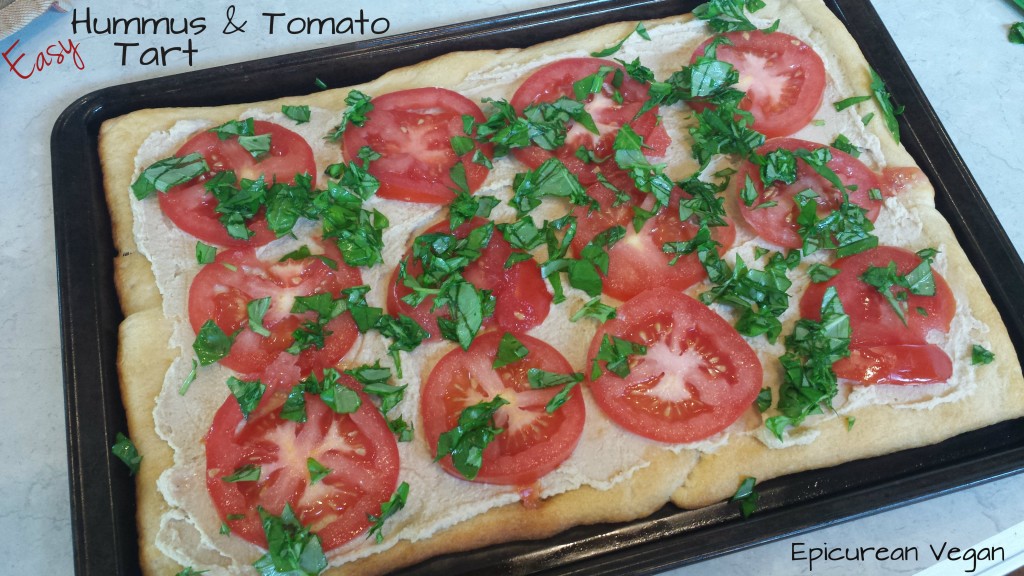 This is great for a last minute appetizer and is extremely versatile. Change up the veggies, spices, and herbs and you have another great appetizer. I used Pillsbury crescent rolls (yes, they're vegan) and I actually like them as a crust a bit more than puff pastry (which is also vegan). The crescent rolls have a fluffy layer effect that's light and tasty. I cut the tart into 9 squares, but feel free to slice and dice the way you'd like.
INGREDIENTS:
1 pkg. Pillsbury Crescent Rolls (8 to a package)
1/3 to 1/2 C prepared hummus
2 tomatoes, sliced thin (about 9 slices)
1/3 C chopped fresh basil
DIRECTIONS:
Preheat oven to 375. Grease a 9×13 baking sheet. Unroll the crescent rolls on the baking sheet and press the perforated edges to seal them. Using your fingers, firmly press the dough in several directions in order to get it to fit the baking sheet.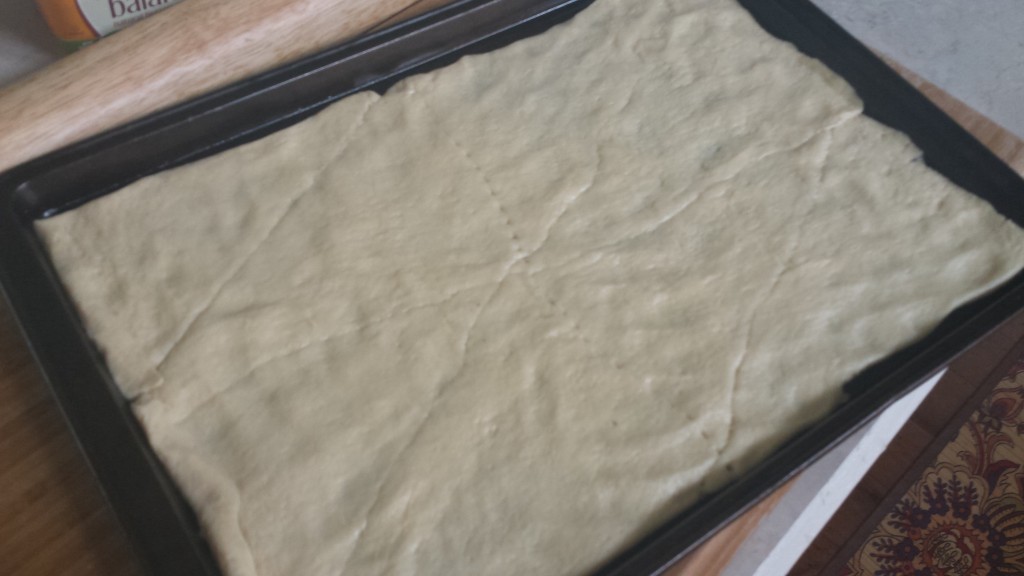 Bake for 9 minutes, or until golden brown.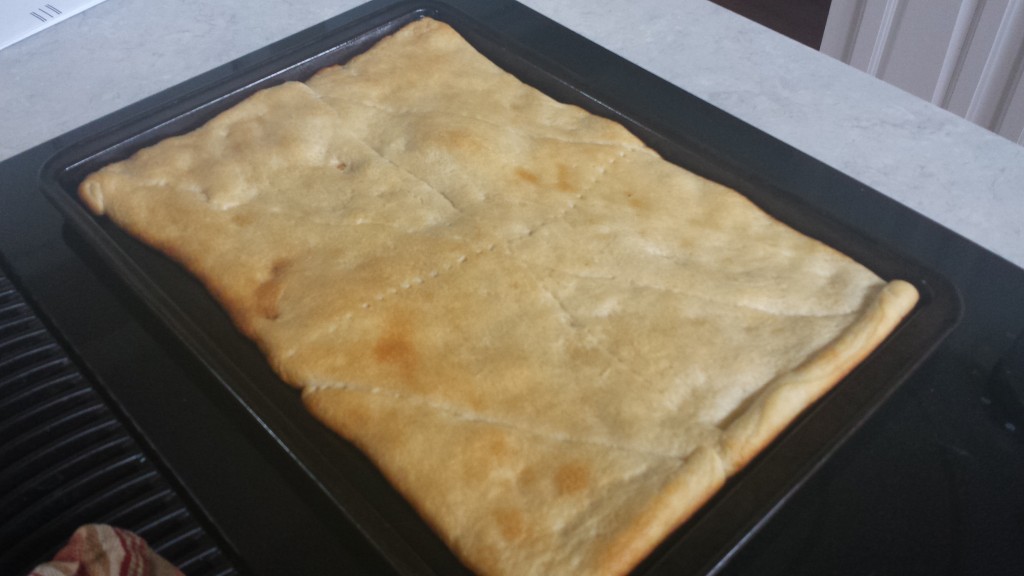 Let it cool completely, then spread on the hummus, add the tomatoes and sprinkle on the basil. Cut into squares and enjoy!