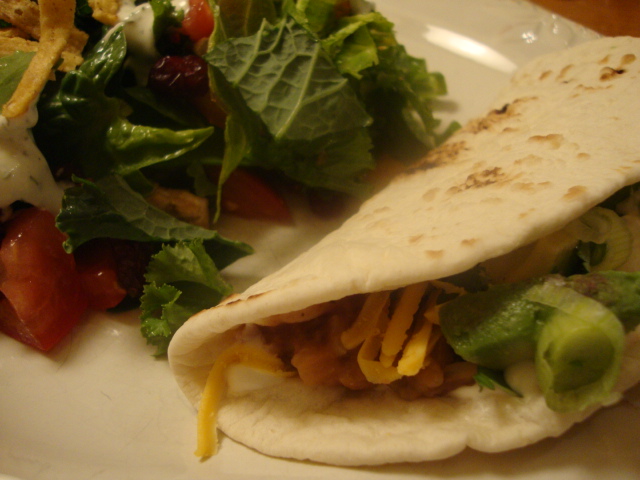 When I don't have a lot of time but I want my family and I to have a satisfying, healthy dinner, this is one of my go-to meals. I typically have the ingredients all the time and with so many different ingredient options, it's easy to make the whole crew happy! Packed with protein and veggies, it's a great option for lunch or dinner.
INGREDIENTS:
1 C cooked rice
1 can refried beans
1/4-1/2 C salsa
vegan cheese, shredded
diced avocado
sliced green onion
cilantro, chopped
Small flour tortillas
Tofutti sour cream
Other tasty options: diced or shredded cucumber, sprouts, lettuce
DIRECTIONS:
Combine cooked rice (I use Minute Rice), refries and salsa in a medium pan, heat on low-medium heat. Stir until heated through.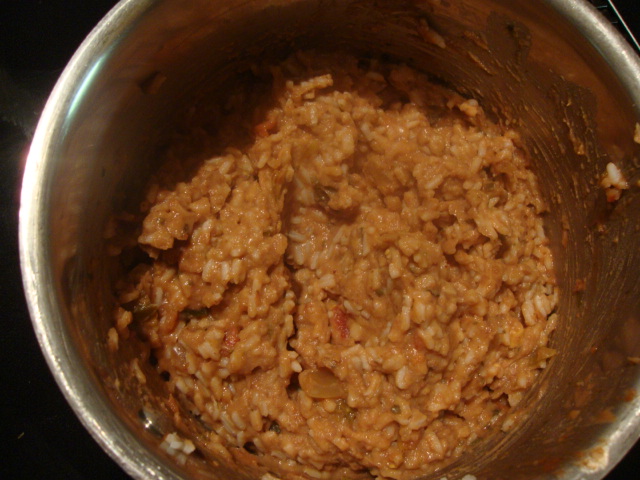 Separate other ingredients into small bowls and I like to start with the sour cream, then layer the beans/rice mixture, then top with cheese, avocado slices, etc. on a warmed tortilla.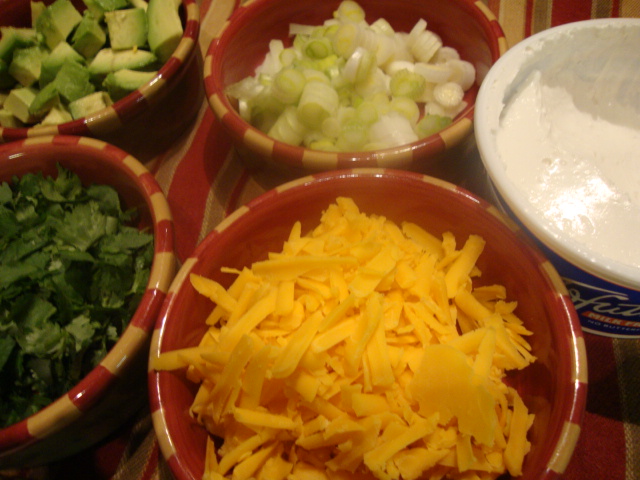 Voila! You're ready to eat! Served with a salad, this is a quick, delicious and healthy meal. Enjoy!