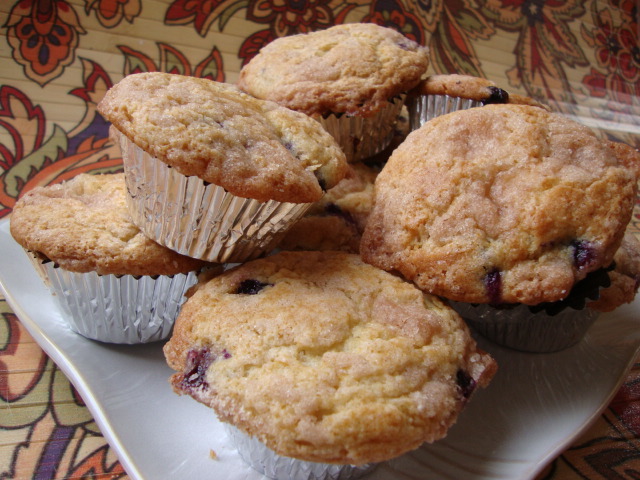 I found this recipe online from Vegetarian Times and I love that there is no oil and no need for egg-replacer. These are by far, the Best. Blueberry. Muffins. Ever. I added the crumb topping because really, that's like icing on the cake . . . only sweet topping on the muffin!
INGREDIENTS:
Muffins:
1/4 C Earth Balance margarine
1/2 C apple sauce
1/2 tsp salt
1 C sugar
2 C flour
1 Tbs baking powder
1 tsp vanilla
1/2 C almond milk
2 C fresh blueberries
Crumb topping:
1/4 C sugar
1/8 C flour
3/4 tsp cinnamon
2 Tbs Earth Balance butter
DIRECTIONS:
Preheat oven to 350. Using an electric mixer, combine all the muffin ingredients, except the blueberries. Mix well. Fold in the blueberries.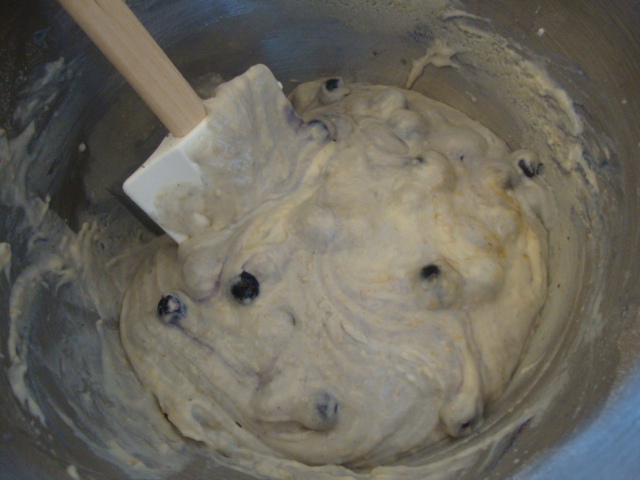 Either use muffin cups, or spray a muffin tin with cooking spray. Evenly fill each muffin cup (12). To make the crumb topping, combine all the crumb topping ingredients in a bowl and mix well using a fork.  Generously sprinkle the tops of each muffin with the crumb topping.
Bake for 30-33  minutes. Let cool on a rack for 5-10 minutes before removing from the pan. Enjoy!