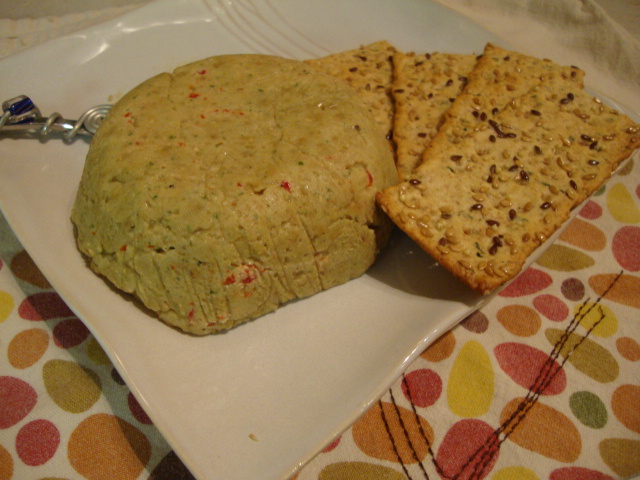 I was inspired by Opera Singer in the Kitchen's recipe for this cashew cheeze spread, but I made some changes–adding some other flavors and putting my own spin on it. It came out delicious! An easy appetizer or even sandwich spread that is sure to please!
INGREDIENTS:
1-1/2 C raw, unsalted cashews
1 garlic clove, minced
2 Tbs lemon juice
2 tsp white miso paste
2 tsp nutritional yeast
1/2 C fresh parsley, chopped
1 tsp Worcestershire sauce
1/3 C white onion, chopped
1/2 tsp Garlic and Wine seasoning
2 tsp pimento, diced
DIRECTIONS:
In a food processor, chop up cashews–but not too fine. Add garlic, lemon juice, miso, nutritional yeast, parsley, Worcestershire sauce, onion, and seasoning. Process until smooth. Transfer to a mixing bowl and thoroughly stir in the pimentos. Line a small bowl (I used a 2.5 cup Tupperware bowl) with plastic wrap or waxed paper. Scoop cheeze mixture into bowl and mold it to the inside the bowl.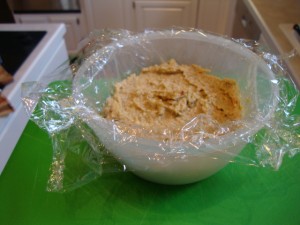 Wrap extra plastic wrap around the cheeze and refrigerate for several hours. The longer the better–for the flavors to mingle. Serve with cracker and veggies, or use as a sandwich condiment. Enjoy!