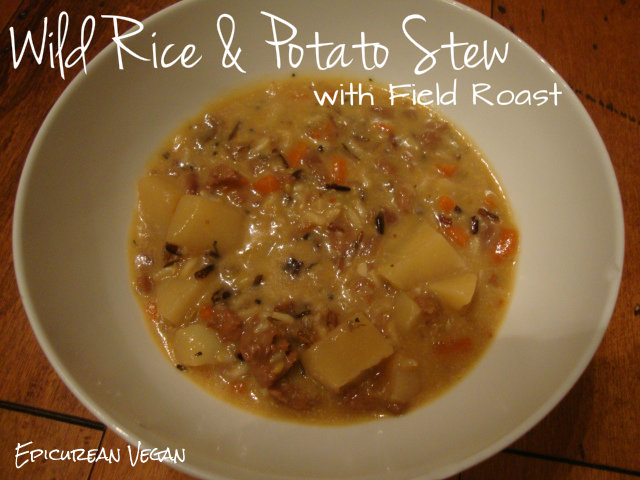 Can you tell that I'm loving my new Dutch oven?! But really, this could be made with a regular soup pot too, but it's way more satisfying to get use out of a new kitchen toy. This is a little similar to the Creamy Wild Rice Soup, but I revved it up by adding a Field Roast sausage (which we all thought, made the soup) and some other seasonings. I also didn't have to prepare a roux, so it was even easier. This stew is perfect for a cold and wintry night. We've been socked in with LOTS of snow and temps this week haven't risen much above 12 degrees. Our rain chain is certainly feeling it . . .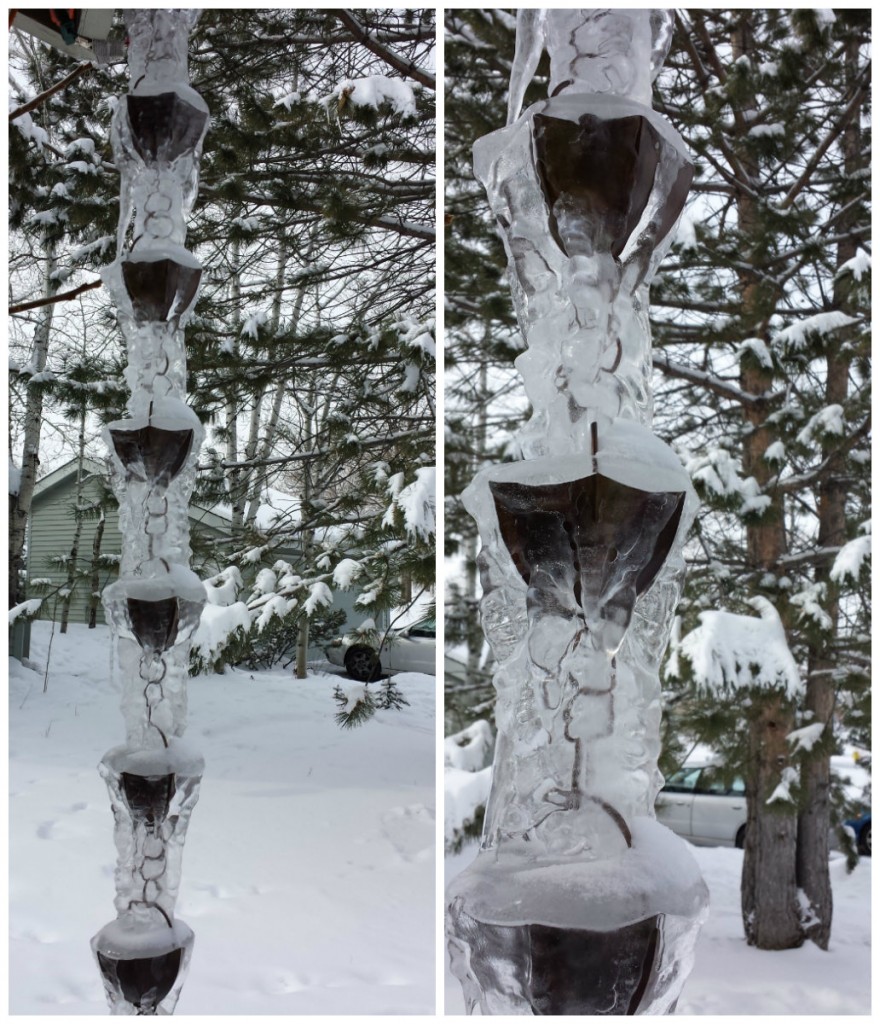 INGREDIENTS:
2 Tbs Earth Balance margarine
1/2 large red onion (about a cup)
3 carrots, peeled and diced
3 cloves garlic, minced
4 C vegetable broth
1 C wild rice mix (I like Lundberg's Wild Blend)
1 Field Roast sausage (either Apple & Sage, or Italian Seasoning flavor), crumbled
3 small red potatoes, peeled and diced (about 1-1/2 cups)
1/2 C Tofutti sour cream
1/4 C almond milk
3 Tbs flour
3/4 tsp Herbs de Provence
Salt and pepper, to taste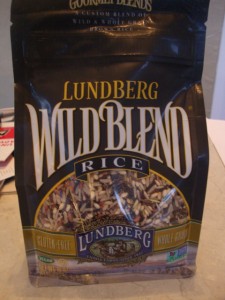 DIRECTIONS:
In a Dutch oven (3Q or larger) or in a large soup pot, melt the Earth Balance over medium-high heat. Add the onions and carrots and cook 4-5 minutes, or until they are softened. Stir in the garlic and Field Roast and saute over medium heat for 3 minutes. Pour in the broth and rice; cover and reduce heat to a simmer. Cook for 40 minutes. Add the diced potatoes and cook covered for another 20-25 minutes. In a small bowl, whisk the sour cream, milk and flour until well blended; stir into the soup. Season with the Herbs de Provence, salt, and pepper.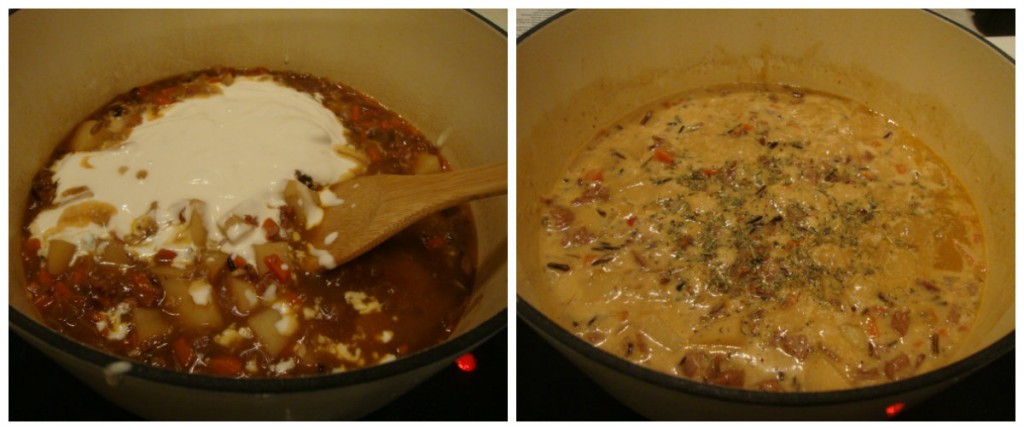 Let it cook a few minutes longer until heated through, then enjoy! (Serves 6)