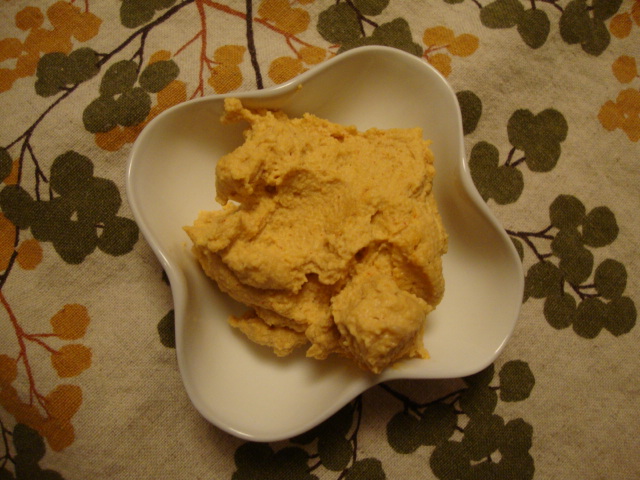 When I tell people I'm vegan,  a lot of them will say that they could probably give up meat, but cheese?! Are you kidding? They just can't give up this coagulated, compressed, salty, melty product of milk. I can understand; back in the day, I was definitely a cheese-whore. But thanks to The Ultimate Uncheese Cookbook, I can go back to my cheese-whoring days of yore. If  you don't already have this cookbook, run, walk, bike, drive (carpool, if you can), ride the bus . . . to the nearest locally-owned and operated (if possible) bookstore and buy it!  Either that, or visit me often, because rest assured, I will be making (and posting) every recipe from this cookbook throughout the coming months. I am amazed at how delicious (and easy!) these recipes are. I know . .  *eye roll* . . .there may be a few cheeze recipes that won't fool you skeptics out there, but that's okay, I'm aware that some fake cheese taste, well, fake. It's gonna happen, but I'm finding that there are enough out there to make up for those few. This crock cheeze is absolutely amazing! It tastes incredible. The cookbook also list several different variations of this recipe that I will definitely try–watch out for those posts. 🙂  I made it shortly before dinner and I wanted to eat just that on crackers, but my family would have gone hungry . . . I don't know that I would have shared.
INGREDIENTS:
1/2 lb (8oz) firm regular tofu, drained and pressed
3 Tbs nutritional yeast
2 Tbs Tahini or raw cashew butter (I used tahini)
2 Tbs lemon juice
1-1/2 Tbs light miso
1 tsp onion powder
3/4 tsp salt
1/2 tsp paprika
1/4 tsp garlic powder
1/4 tsp dry mustard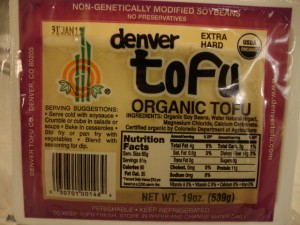 I love Denver Tofu (not just because I live in Colorado) but because it really is outstanding.
DIRECTIONS:
Cut tofu into large cubes. Place in a small saucepan and cover with water—just enough to cover the tofu. Bring to a boil, then reduce heat and simmer for 5 minutes.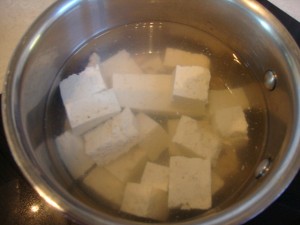 Remove from heat and drain well. I used a fine mesh strainer to ensure any small pieces didn't fall through. Chill uncovered in the refrigerator until it's easy to handle. Crumble it up into a food processor and add the other ingredients. Process until smooth, scraping the sides, if necessary. Transfer to an airtight container and chill in the fridge for several hours to overnight. This is a pretty important step, like with the Party Cheese Ball and the Cheddar and Sun-Dried Tomato Dip. The flavors really need a chance to mesh and mingle. That is, if you can wait that long. 🙂