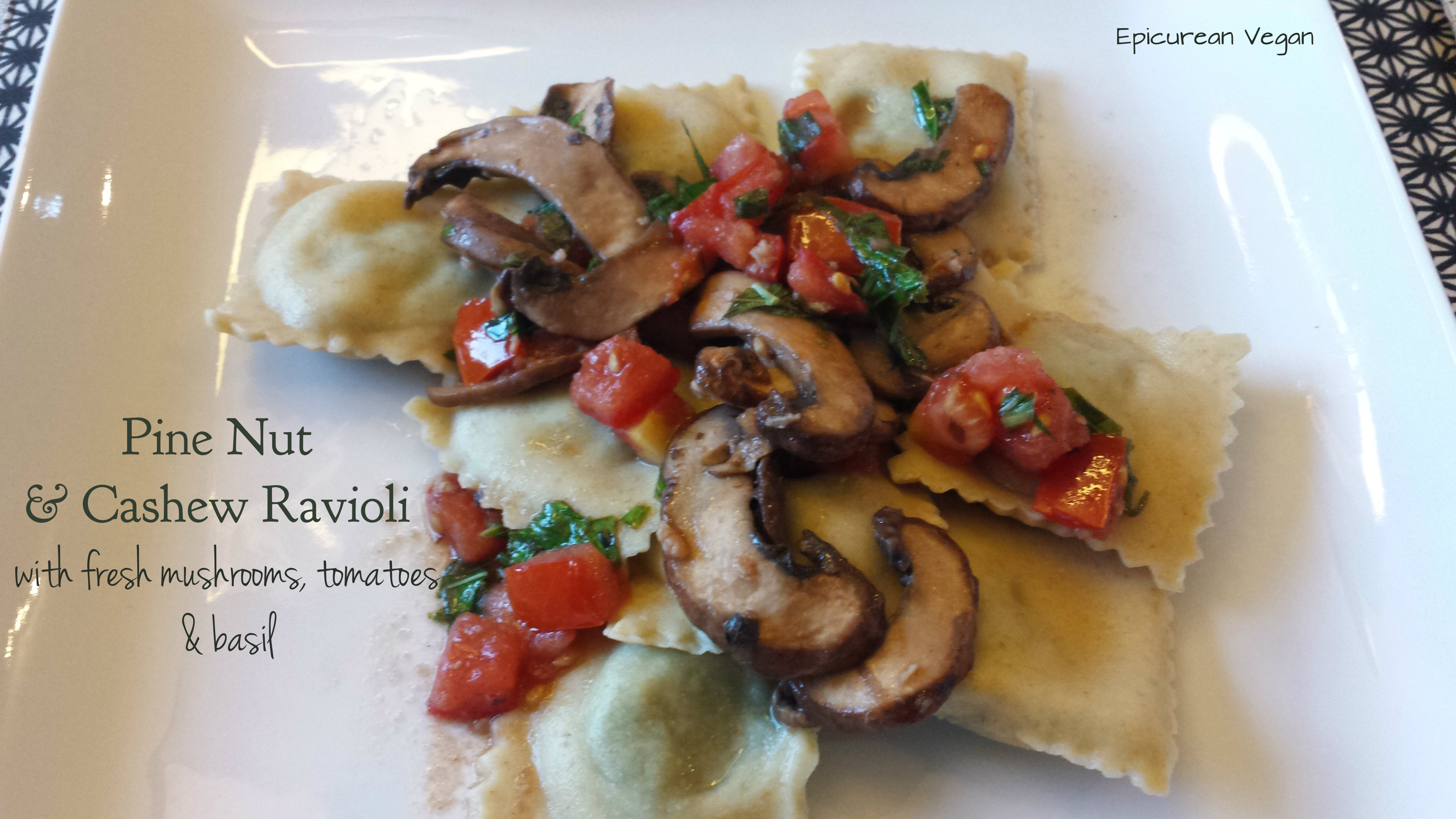 I'm finally back with a new recipe! As much as I love them, I don't use pine nuts often because they're rather pricey, but I picked some up on sale. They add such a decadent flavor to dishes and this is no exception. Combined with cashews, they make an ideal stuffing for ravioli. The fresh veggies on top complete the meal.
INGREDIENTS
Dough
1-1/2 C semolina flour
1/2 C whole wheat pastry flour
1/2 tsp salt
3/4 C warm unsweetened almond milk
1 Tbs olive oil
Filling
1/2 C pine nuts
1 C roasted, unsalted cashews
2 Tbs nutritional yeast
2 Tbs lemon juice
1/2 tsp salt
1/4 tsp black pepper
1 C fresh spinach
Topping
2 Tbs Earth Balance
3 cloves garlic, minced
3 C cremini mushrooms, sliced
2 large tomatoes, diced
1 C fresh basil, chopped
2 Tbs red wine
Salt and pepper
DIRECTIONS
You can soak the nuts for several hours to overnight, or to speed things up, in a medium bowl, pour boiling water over the nuts and let sit for 2 hours. Sometimes, I only soak them for an hour or so; I don't mind if the filling isn't perfectly smooth, so it's up to you. To prepare the dough, whisk together the two flours and the salt. Whisk in the warm almond milk and oil. Sometimes it's easier to use your hands to combine everything; use what works. Transfer the dough to a very lightly floured surface and knead for 5-7 minutes until the dough is smooth. Cover in plastic wrap and set aside. To make the filling, drain the nuts and add them to a food processor. Process them for about 30 seconds to get them a bit pureed. Add the rest of the ingredients and puree 1-2 minutes until smooth. Set aside.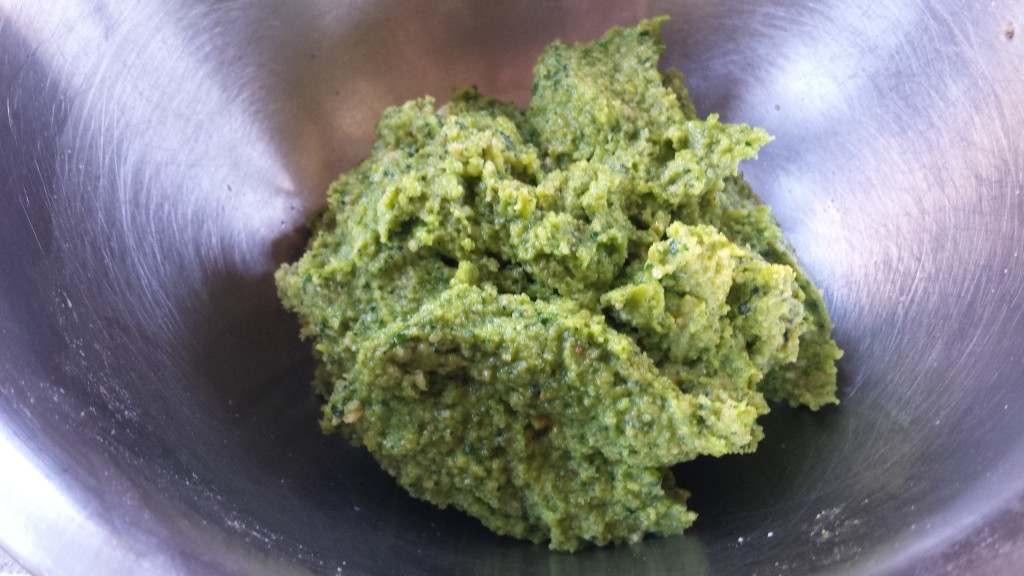 As you probably recall, I like to use my pasta maker and a ravioli plate to make raviolis, and I have to say, the process gets easier and quicker each time. I recommend at least getting a ravioli plate—you can find one for under $20 on Amazon.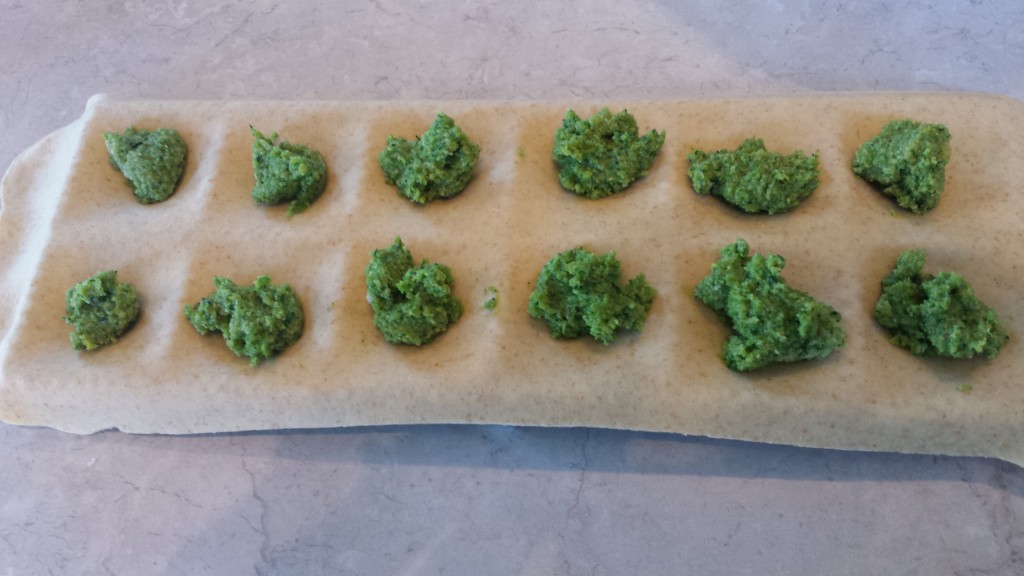 I ended up with 44 raviolis . . .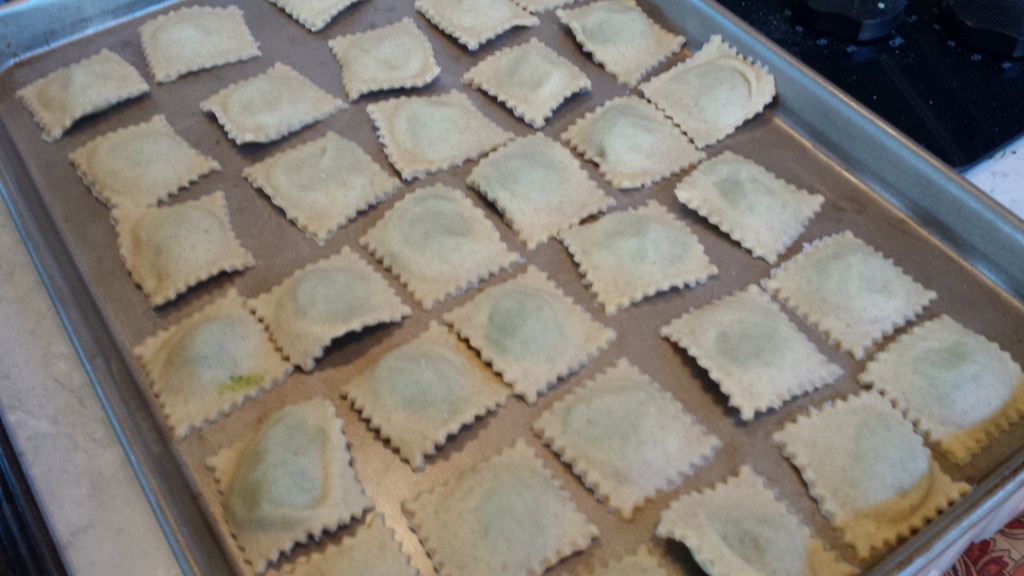 I then let them sit for about 20 minutes. Meanwhile, I prepared the topping. In a small bowl, combine the tomatoes and basil; season with salt and pepper. In a medium skillet, heat the Earth Balance and add the garlic. Saute for 3-4 minutes, then add the mushrooms. Cook for two minutes, then add the wine and cook another 2-3 minutes, or until the mushrooms soften. Remove from heat and stir in the tomatoes and basil.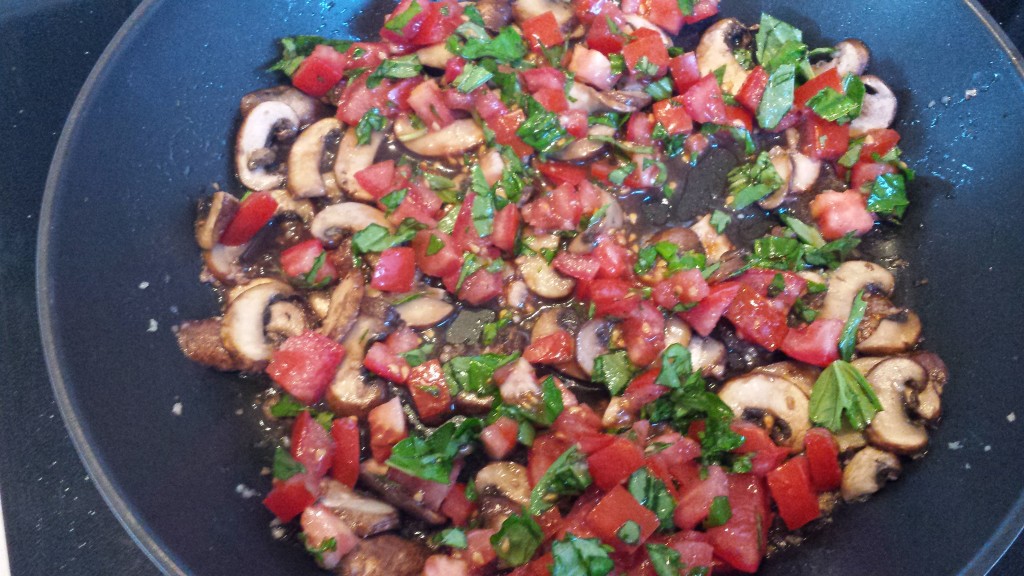 Bring a large pot of water to a boil and cook the ravioli (about a dozen at a time) for 3-5 minutes. They will float to the top and puff up a little when they're ready. I usually serve them as they finish cooking so they stay hot. If you want to cook them all first, I suggest transferring them to a large, oiled baking sheet. Otherwise, they'll stick together. Serve with a scoop or two of the fresh topping and enjoy!