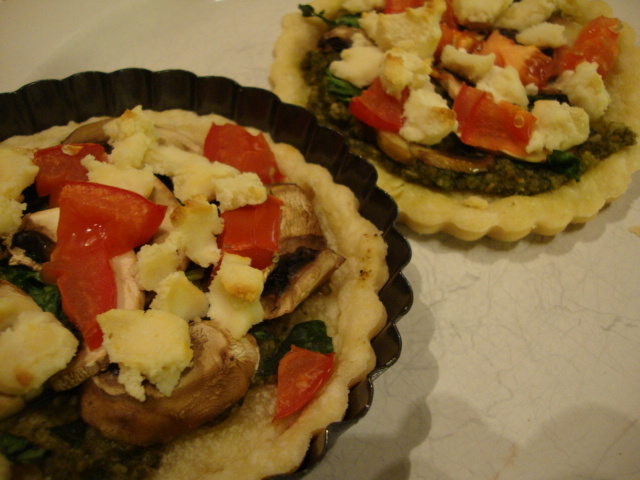 I was inspired by Veggie Test Kitchen's Mini Pizza Tarts back in November and bought some 4″ tart pans. Well, I finally got around to making some tart pizzas and they were a huge hit! I love that these are so versatile—you can make pizzas, savory or sweet tarts, or even breakfast quiches. I have some leftover dough, so I think I know what I'll be making for New Year's Day breakfast. 🙂 The recipe is for about 9-10 tarts, so feel free to halve the recipe, or freeze the leftovers for future, fabulous tarts!
INGREDIENTS:
Dough:
3 C flour
1-1/2 C Earth Balance margarine
1/2 C ice water
The rest: (optional)
Sliced mushrooms
Potatoes (I nuked 3 small red potatoes, then diced them up)
Pesto
Tomato, diced
Spinach
Almond feta
Vegan mozzarella, shredded
Olives
Artichokes
DIRECTIONS:
Preheat oven to 350. For the dough, place the flour and margarine in a food processor and pulse several times until the dough is crumbly. While the machine is running, pour in the water and combine about 30 seconds until the dough forms. On a lightly floured surface, knead the dough for 2-3 minutes. Divide the dough into about 9 equal pieces and roll out thin. I lightly sprayed the tart pans with cooking spray, then line the inside of the pan with the dough.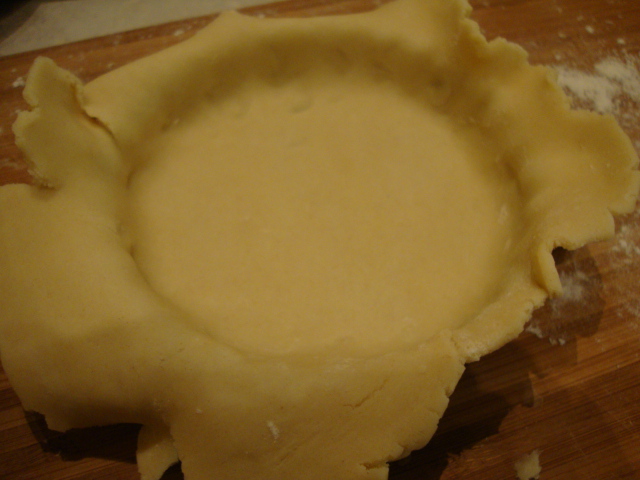 Press down along the edges to cut the dough and pull away from the pan.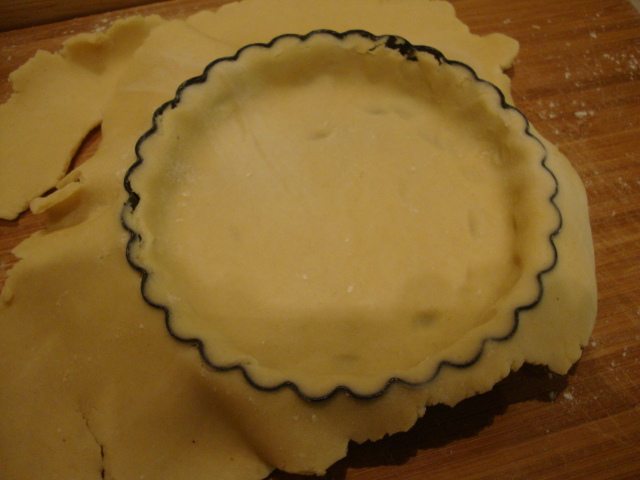 Stick each crust with a fork a few times, then bake for 8-10 minutes. For mine, I spread on some pesto, spinach, mushrooms, tomatoes, almond feta. The guys added some potatoes and vegan mozzarella to theirs.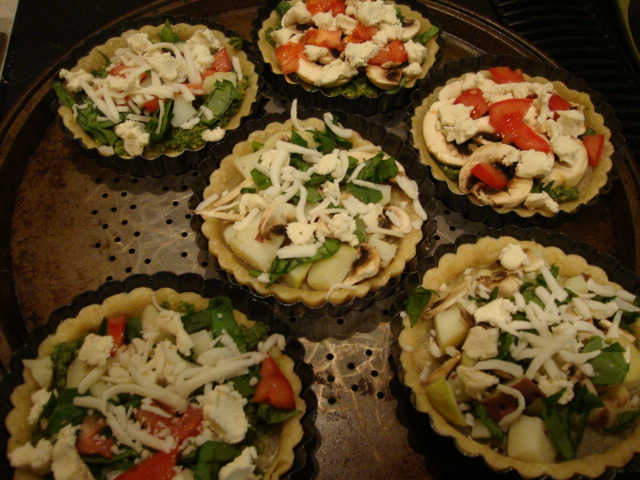 Bake for 22-25 minutes and enjoy!