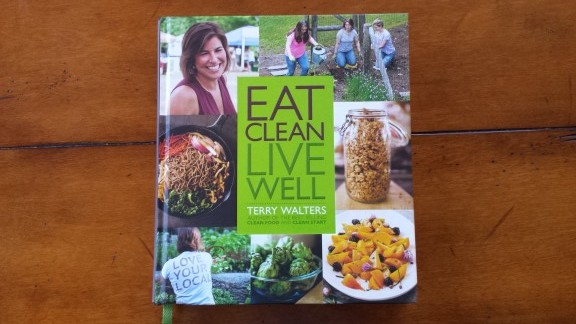 I love books. I love to cook. So naturally, I love cookbooks. I probably own more than I need, too. But I will always welcome the opportunity to review a vegan cookbook. Eat Clean Live Well (Sterling Epicure, Nov. 4, 2014) by Terry Walters, author of Clean Food and Clean Start, is an all-encompassing guide to not only eating clean, but incorporating the same principals in day-to-day living.
EAT CLEAN LIVE WELL is about making the choices that give beauty and meaning to each day and allow us to live with intention, purpose and good health." —Terry Walters
When I received the book, I was leaving to go out of town for a few days, so I lent the book to my  neighbor who loves to cook as much as I do. Even though she and her husband are not vegans, I knew she'd like this book because they consume very few animal products and shop the farmer's markets every week. As I suspected, she loved the cookbook; so much so, she purchased her own copy. As a non-vegan, she appreciated the constructive approach Walters takes, by not preaching or judging meat eaters. She loved the practical advice Walters gives on how to incorporate easy, healthy lifestyle changes, without being over-the-top.
I couldn't agree more. Walters, clearly knowledgeable on clean eating, makes it easy for readers to understand the importance of knowing where your food comes from, and in the process, support your local growers.
The book is broken up by season, beginning with spring. For each section, Walters provides clean living ideas and advice for that season, such as cleansing options (for both body and home) for spring. She then provides recipes using ingredients abundant during that season. The recipes are easy to follow with each section featuring appetizers, soups, vegetables, grains, legumes and desserts. All of the desserts use gluten-free flour and I also noticed that Walters uses maple syrup as a sweetener, rather than white or brown sugar. There are a lot of ingredients Walter uses that I rarely use, such as dried sea vegetables, certain vegetables like ramps and celery root, as well as the various gluten-free flours, however, that's not necessarily a bad thing; I need to branch out, as long as I'm not stuck with a package of kombu for years because I only need one tiny piece. But this book makes it easy to slowly transition your kitchen into one packed with whole, in-season, non-processed foods. The true test, of course, are the recipes. Is the food any good?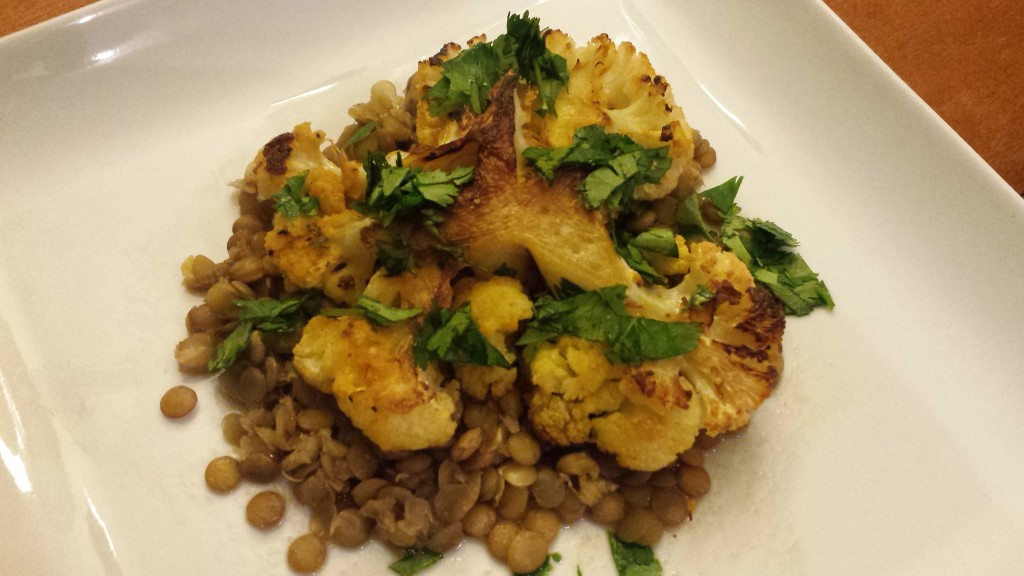 Cauliflower Steaks with Ginger, Turmeric and Orange, page 191
The roasted cauliflower with a ginger, turmeric and orange glaze, was absolutely delicious. Walters recommends serving the cauliflower over black lentils or wild rice; I just had green lentils.  The Husband felt that the lentils over powered the cauliflower. At first, I didn't agree, but I could see his point halfway into the meal. However, he liked the cilantro on top, but this time, I felt the herb over powered the cauliflower. All in all, a winner, but I recommend serving with the wild rice and  as for the cilantro, you'll have to decide. 


Sweet Potato Leek Soup with Sesame Sprinkle, page 174
An absolute winner. Not only is this soup incredibly simple to make, it is packed full of amazing flavor. The sesame sprinkle, made with toasted sesame seeds and a few seasonings is a must—it adds just the right amount flavor. I highly recommend this recipe.


Brown Rice Veggie Patties, page 196
These veggie patties, with brown rice, carrots, onion and white beans, are very easy to make and quite flavorful. They're crunchy on the outside and soft on the inside. Walters suggests serving them as is, but we decided to top them with guacamole and red onion and serve with buns. Unlike a lot of homemade veggie burgers, these kept their shape when it came time to flip them in the oven and stayed together while eating them. I'd definitely makes these again.
This review then turned into a group affair. My neighbor hosted a dinner featuring recipes from the cookbook, so there were seven of us—which meant seven different opinions. Our other neighbors who came, were also smitten with the book and ordered a copy as well!  I brought another batch of the Sweet Potato Leek Soup with Sesame Sprinkle and every single guest loved it. So first up . . .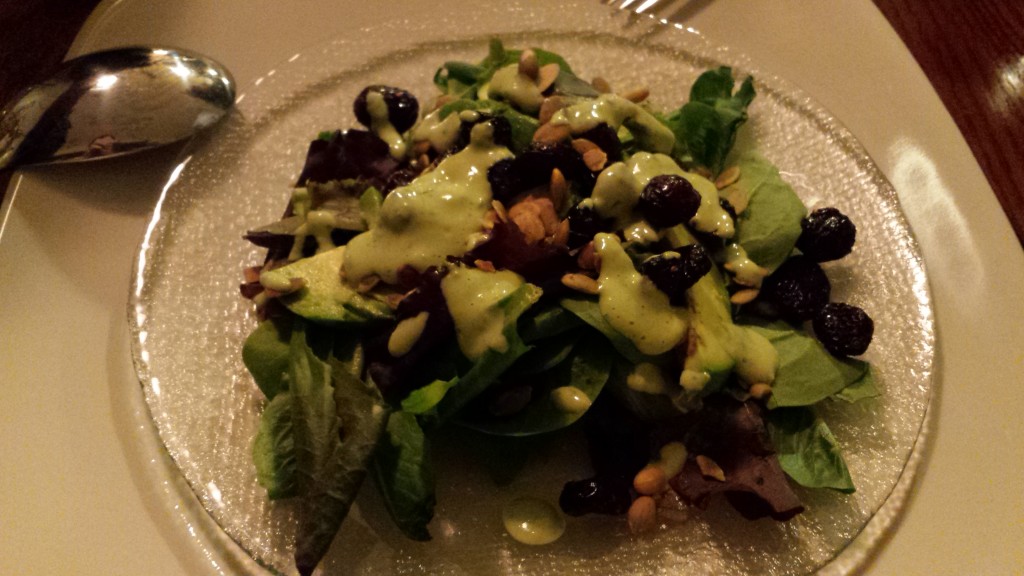 Arugula Salad with Creamy Lemon Parsley Dressing, page 243
Oh, my goodness. Amazing. The dressing is outstanding and melds perfectly with the avocado, dried cranberries and pepitas. The garlicky, lemony dressing was a hit with everyone.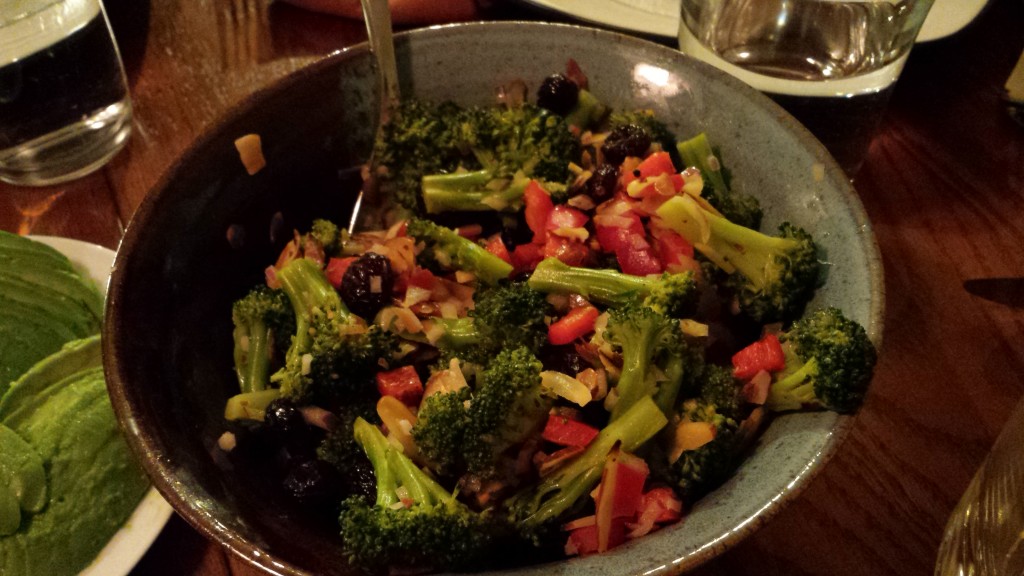 Broccoli Salad with Dried Cranberries and Shallot Dressing, page 181
While it came in as a close second behind the first salad, everyone agreed this one had a delicious combination of flavors. I loved the slivered almonds and tangy, yet subtle dressing.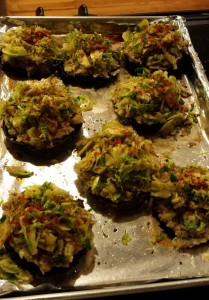 Portobellos Topped with Cannellini Bean Mash and Brussels Sprout Ribbons, page 202
These definitely garnered differing opinions. When reading the recipe, my neighbor suspected that these could turn out a little bland, and unfortunately, we did find that they lacked a little something, such as lemon or a balsamic drizzle. They were still tasty, but some more seasoning or a tangy sauce would have topped them perfectly. We also agreed that the bean mash was a little too much, but the Brussels Sprouts were ideal. One guest felt that the bean mash texture turned her off and a few others didn't care for the bean flavor, suggesting instead, to use mashed potatoes. These are certainly worth trying again, but maybe some seasoning tweaking might help.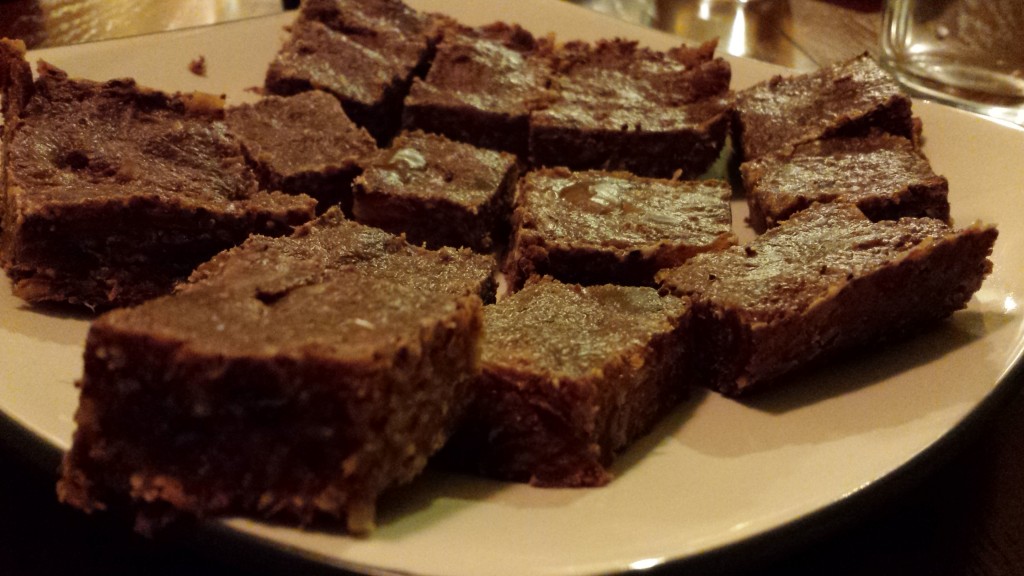 Coconut Cacao Energy Bars, page 143
Incidentally, none of us neighbors/friends tend to be big dessert people, so we went with these bars that have dates and cacao nibs. Though incredibly easy to make, these unfortunately, didn't wow us, as a dessert or as a snack. My issue, which I finally realized, is that I don't like dates. Others just didn't like the taste either. It's not to say they were inedible, they just didn't do it for us.
Despite this, I still highly recommend this cookbook. Other recipes I'm anxious to try:
Roasted Baby Artichokes with Tarragon Oil, page 56
Sarah's Dandelion Thai Curry, page 58, 
Sprouted Lentil Salad with Dried Plums and Toasted Walnuts, page 70
Raw Chili with Sweet Corn, page 103
Watermelon Ice with Coconut Milk, page 138
Roasted Squash, Caramelized Shiitake and Shallot Lasagna, page 197
Applesauce Cake, page 207
On a side note, my neighbor had made the Fingerling Potatoes and Brussels Sprouts with Horseradish Dressing on page 246, earlier in the week and raved about it! She said she'd make it again and again, so I'm anxious to try it.
Overall, I am thrilled with this cookbook and it's made me want to check out her previous cookbooks. EAT CLEAN LIVE WELL is available from Amazon and Barnes & Noble for around $23.
Disclosure: Although the cookbook was provided to me for free to review, that in no way influenced my opinion.