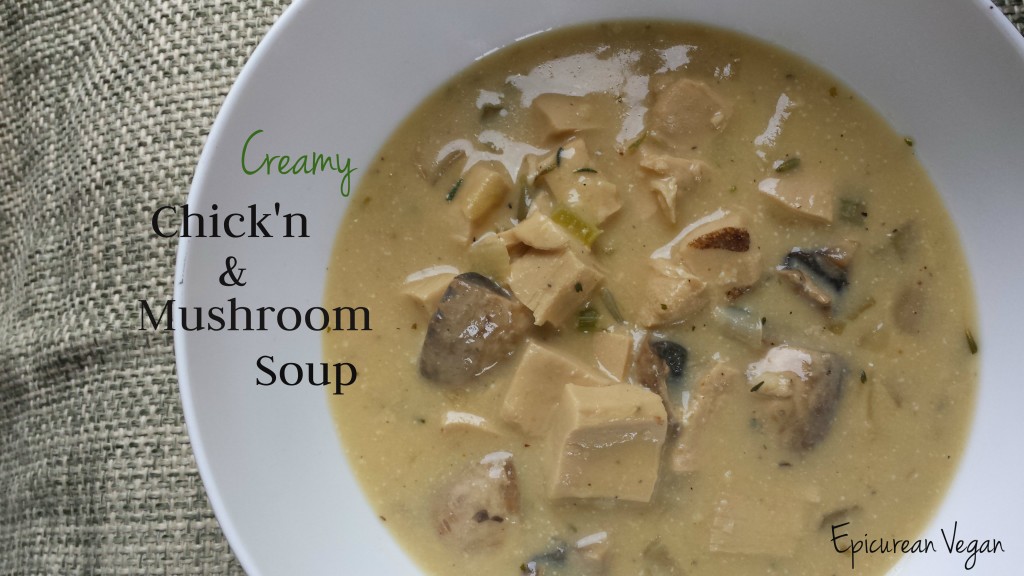 Wow, two posts in two days! I'm on a roll! We have had three days of rain, which is great—we need it (my lilac bush loves it):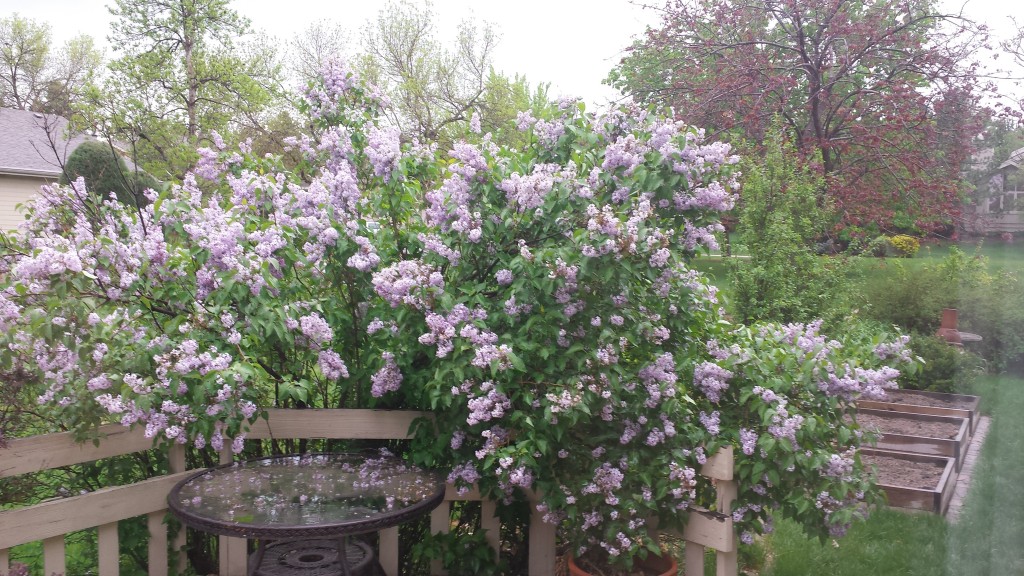 but it makes me want to hunker down, get cozy and cook something comforting. Soup was in order. I had these chicken-free strips from Beyond Meat, so I decided to go for a hearty, satisfying soup.


I've used this product for enchiladas and thought they'd be great for this soup. I think the strips lose a bit of firmness when boiled, but that didn't bother me; the flavor was still great. When it comes to fake chicken, I think Beyond Meat is the best tasting and uses the most natural ingredients. They're not only vegan, but non-GMO, gluten-free, kosher, hormone-free, cholesterol-free, and has 20 grams of protein for every 6 strips. Good stuff, especially great for feeding those omnivores in the family.
INGREDIENTS:
1 Tbs olive oil
2 large cloves garlic, minced
1 small onion, diced
2 celery stalks, chopped fine
12-oz pkg Beyond Meat Chicken-Free Strips, cubed
4 C (about 18) mushrooms, quartered
5 C vegetable broth
3/4 tsp salt
1/2 tsp black pepper
1/2 tsp garlic powder
1 tsp onion powder
1/2 C vegan sour cream
3 Tbs flour
1/2 C nutritional yeast
1/4 C unsweetened, plain almond milk
3/4 tsp Herbs de Provence
DIRECTIONS:
In a large soup pot, heat the olive oil and add the garlic. Saute 2 minutes, then add the onion and celery. Cook for 5-7 minutes, or until the vegetables soften.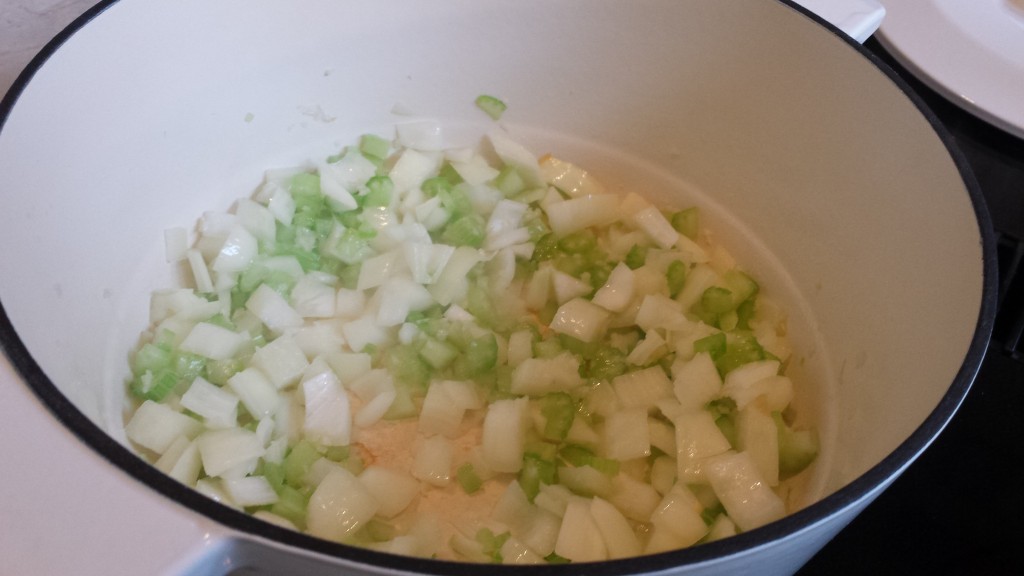 Add the broth and let simmer over medium heat for 10 minutes. Toss in the chick'n and mushrooms and let cook for 10 minutes.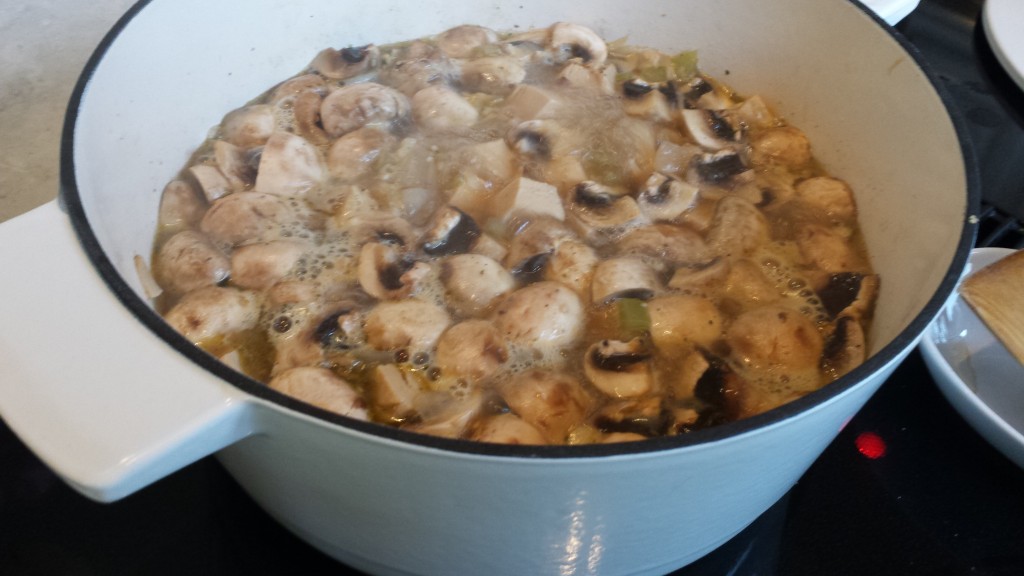 In a small bowl, whisk together the sour cream, flour, nutritional yeast and almond milk; stir into the soup. Season with Herbs de Provence. Let simmer a few minutes until it thickens. Serve and enjoy!